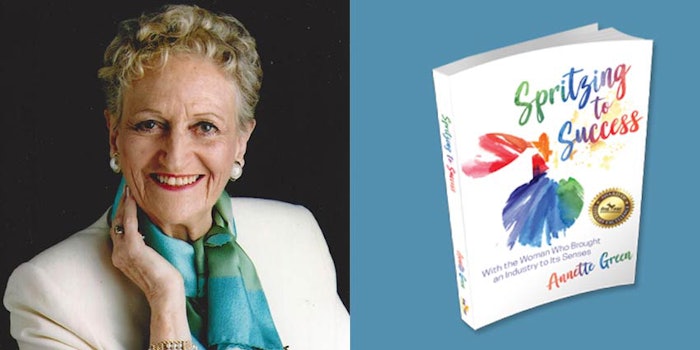 Annette Green's Spritzing to Success…With the Woman Who Brought an Industry to Its Senses has been announced as the recipient of the 2019 Perfumed Plume Awards Fragrance Book of the Year winner.
Part memoir, part anthology and part encyclopedia, Spritzing to Success traces Green's 40-year fragrance industry journey, offering a behind-the-scenes look at the fragrance industry.
"This award is presented at the discretion of the Perfumed Plume Consulting Committee. It was a unanimous decision that Spritzing to Success is the one book written in 2018 that deserved this special award not only because it was written by a truly passionate fragrance industry icon, but also because it shares so many wonderful moments in the industry's glorious history," said Perfumed Plume co-founders Lyn Leigh & Mary Ellen Lapsansky.
"I thank the Perfumed Plume committee for this accolade," added Green. "It is a joy to be honored along with such gifted writers, all of whom elevate the art and craft of fragrance through their perfume stories."
The Perfumed Plume Awards will be held Wednesday, April 10, 2019 at The Society of Illustrators in New York City.