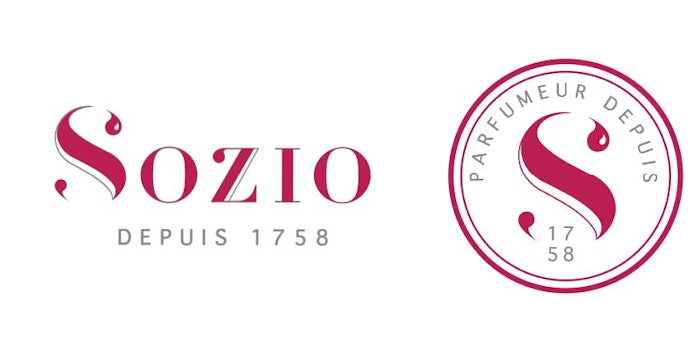 For its 260th anniversary, Sozio has gotten a makeover—the fragrance house will unveil its new logo and seal at industry trade shows throughout the year.
On the new logo, the "S" in Sozio includes two plumes of fragrance in honor of J&E Sozio owners, father and son duo Joseph and Ernest Sozio. Two drops were added to represent both the pair and the elixir of perfume. The darker, more intense pink color aims to convey an elegant and modern feel, while type face is vintage.
Sozio will add the new seal to all communication documents; additionally, the company plans on introducing a new communication plan to generate market visibility and increase industry presence.