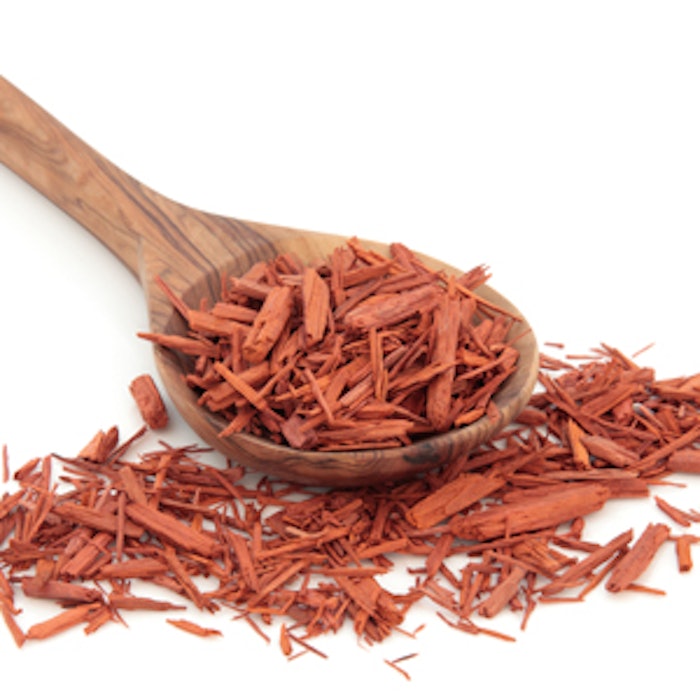 The American Society of Pertfumers (ASP) and TFS Corporation are giving perfumers a chance to win a trip to Australia by creating a fragrance with TFS sustainable, Australian grown Indian sandalwood, one of the oldest perfumery materials in the world.
Learn more: From the 'Heart'wood: Growing Indian Sandalwood in Australia
"In the spirit of creativity supporting the art of perfumery, we are overjoyed to have this opportunity to work with TFS, and applaud them for developing this sustainable source of one of the most precious perfumery ingredients," said Chris Diienno, president of the ASP. He believes the competition will generate new ideas and give perfumers the chance to work with this once scarce ingredient.
Ingredient history: Material Study: Indian sandalwood Crisis
Registration opened February 29, 2016, and will run until March 13, 2016. Perfumers, once registered, will have eight weeks to complete their fragrance creations. The competition closes May 6, 2016. Winners will be announced at the cocktail party opening for the World Perfumery Congress.