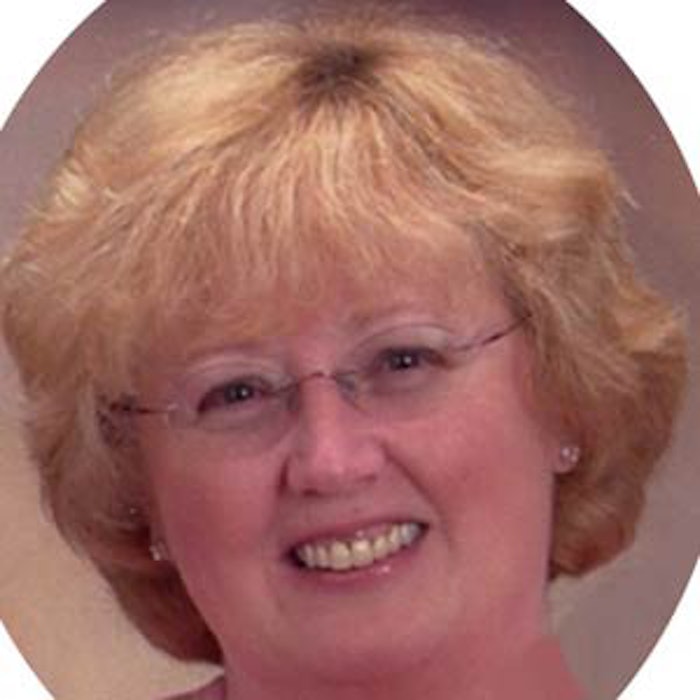 Rena "Carol" Aulick-Lynn, a dedicated and accomplished perfumer, passed away on Saturday, January 30, 2016. She is survived by her husband of 15 years, Jesse L. Lynn, Jr.,  her daughter, Jodi Lynn Wilson of Orchidia, her son and daughter-in-law, Jesse L. Lynn, III and Stephanie Tacker and grandchildren, her mother, Irene Hardy Aulick and two sisters, Marene Elaine Aulick and Deborah Charlene Aulick and a host of extended family and friends.
Aulick-Lynn worked consistently in the fragrance industry, beginning with her tenure in the package soap and detergent department for Proctor and Gamble. After training for four years and studying all over the world, including Paris, Geneva and New York, Aulick-Lynn was promoted to perfumer and later to principal perfumer/principal scientist for her department. She created fragrances for home and personal care products, including Tide and Dash detergents, Secret and Sure deodorants and Dawn and Joy dishwashing liquids.
Aulick-Lynn was also a member of the American Society of Perfumers, in which she won an award for the best fragrance detergent in the market, as well as an honorable mention in an international fragrance competition.
After Proctor and Gamble, Aulick-Lynn moved to New York to assume her position as perfumer and director of evaluation with Firmenich. Later she accepted the position of director of fragrance development at Intercontinental Fragrances in Houstin, Texas. She was soon promoted to vice president, executive vice president of the company, as well as appointed to the executive board.
In honor of Aulick-Lynn, a Celebration of Life will be held at 3:00 PM on Sunday, May 8, 2016 at the Woodhead Funeral Home, Falmouth, 310 W. Shelby Street, Falmouth, KY 41040.
In lieu of flowers, donations are suggested to St. Peter's Episcopal Church, 311 High Street, Paris, KY 40361, Pendleton High School, designated for the music program, 2359 Highway 27 N, Falmouth, KY 41040, or the charity of one's choice.
Online condolences may be sent to the family at www.woodheadfuneralhome.com