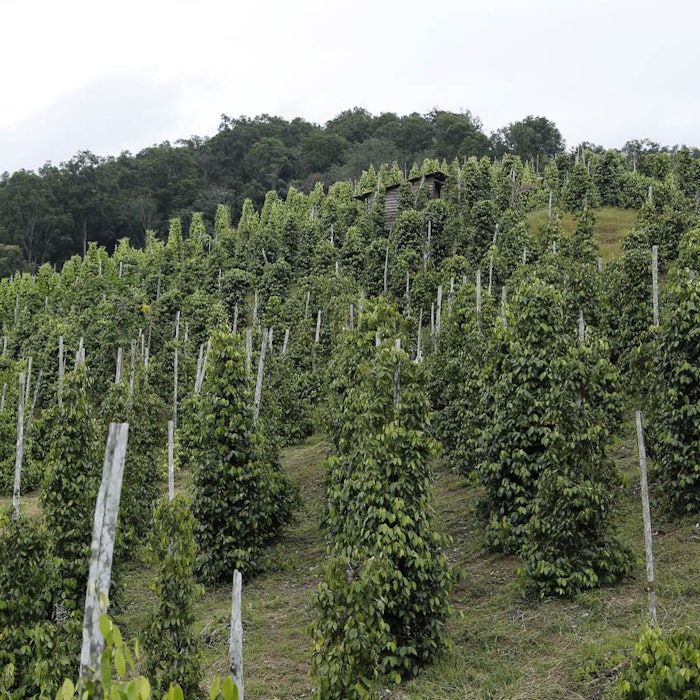 CPL Aromas has agreed to a formal agreement with Plant Lipids for black pepper oil, which is produced in the Matale, Kandy, Kegalle, Kurungala and Nuewara Eliya regions of Sri Lanka. Plant Lipids supplies more than 500 essential oils, natural food coloring and spice extracts to 80 countries.
The region's total crop size of pepper oil is around 25,000 MT (5,000 MT is from light berries). As one of the most widely traded international spices, Sri Lankan pepper oil is high in piperine content and exhibits a distinct odor that is coveted in perfumery.
The agreement will provide contract farming, buy-back guarantees and a fair price for the oil, while taking initiatives to minimize environmental impact through water conservation and protection. The company will use living trees to support the pepper vines ensuring the elimination of wooden or concrete posts.
CPL Aromas purchasing director, Nick Moore, said, "CPL Aromas is committed in its efforts to purchase more of its products from the sustainable sources and to work with companies that seek to minimize the impact on the environment. We are therefore delighted that this agreement with Plant Lipids will see local farmers in Sri Lanka [are] guaranteed a fair price for their products whilst delivering an environmentally responsible and sustainable product that will be used in our fragrance creations around the world."