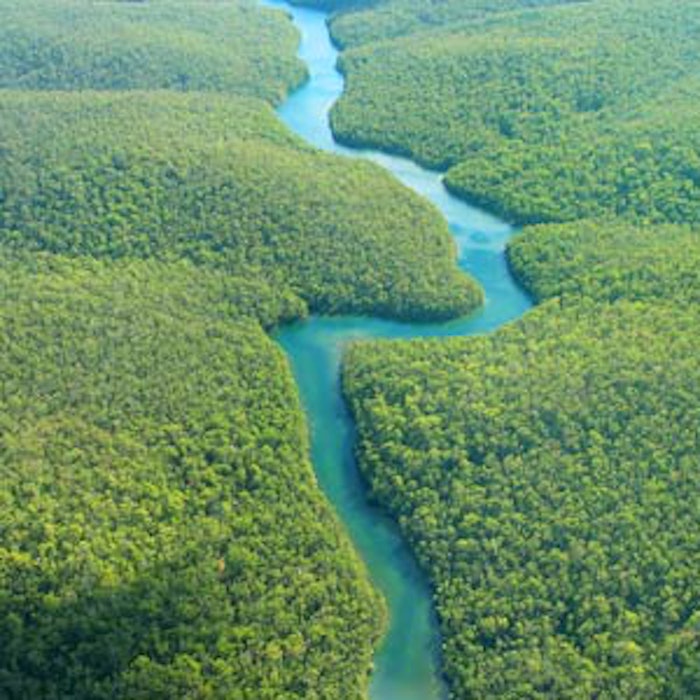 "Sustainability doesn't just guide how Natura should act, innovation and sustainability is part of our essence," said Andrea Alvares to conference goers during day one of the 2016 World Perfumery Congress.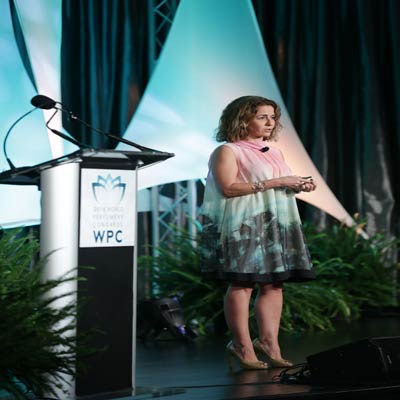 The conference kicked off with the keynote presentation, entitled, "Nature, Science and Communities," by Alvares, marketing and innovation vice president, Natura, and Achim Daub, global president scent and care, executive board, Symrise AG.
One of the leaders in the perfumery and cosmetics industries in Brazil and a benchmark in sustainability, Natura is a multinational company that operates in seven countries in Latin America and Europe. The company partners with more than 2,000 families in 32 Amazonian communities to extract raw materials from local biodiversity.
"Our commitment to the rainforest is unending," said Alvares.
Natura uses different assets obtained in a non-predatory manner from the Amazon rainforest in its innovative fragrances, with the objective of promoting social development of the region. "Our in-house perfumer works with an exclusive olfactory palette from the Amazon rainforest," added Alvares.
"We want to change competition to cooperation," said Alvares. "We should be the Earth's champions and be committed to change."
In 2014, Natura inaugurated the Ecoparque, an eco-friendly industrial complex in the heart of the Amazon region based on the concept of symbiosis. The goal is to drive a circular economy in which each company installed on the site can use the byproducts generated by the others, ensuring that environmental preservation works to everyone's advantage.
"We want to change competition to cooperation," said Alvares. "We should be the Earth's champions and be committed to change."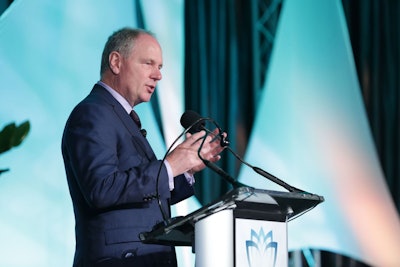 Achim Daub echoed the commitment to sustainability and Symrise's active part in the vision with Ecoparque. "Amazon is the pillar in sustainability," he said. "It marks a step toward a future in nature."
Daub shared Symrise's goal to eliminating its environmental footprint. He also spoke how through Symrise's legacy ingredient, vanilla, the company keeps sustainability at its core element: today, tomorrow and beyond.
"We support 34,000 lives in poor regions of the world through education, job support and more with vanilla," he said. "And although this ingredient is our main category, we've also added a whole basket of ingredients." Daub shared that Symrise has had several scent expeditions to find new possibilities.   
Daub encouraged attendees to keep these three consumer trends in mind: sustainability, transparency (what's in a fragrance) and traceability (the origin of its ingredients).
"By creating a better living through scents, it benefits everyone," said Daub. "Making beautiful, sustainable fragrances provides income, education and a living through the supply chain."