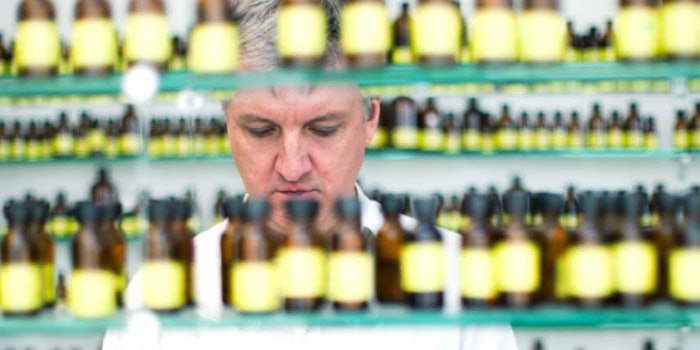 Mane is celebrating its 150th anniversary with a look back and how the company came to be.
Related: Mane Opens Innovation Center in Angamaly
In 1871, Victor Mane lived near Grasse in the south of France, and, inspired by the surrounding nature, began a small distillery that has since become a specialist in flavor and fragrance materials.
Throughout its history, the company has been continually managed by the Mane family. Victor's sons, Eugène and Gabriel, modernized the business and began its international growth.
Jean Mane, president, Mane, shared, "I am delighted to celebrate our 150th anniversary as a fully independent company, keeping the promise made many years ago to all our team members." 
Innovation
After inventing Jungle Essence, a technique for capturing fragile scents and tastes, Mane created E-Pure Jungle Essence. Using an eco-friendly extraction process, this innovation modernizes the tradition of enfleurage to render the true profile of fresh flowers. Mane has also developed its own proprietary encapsulation processes, allowing its customers to tailor their products to a wide range of needs.
Mane's smart-Flow is an extraction tool designed to protect operators during the weighing of formulas. The innovative design means that 99% of VOCs are captured at the source, while the absence of a draft shield allows operators to adopt a more comfortable position and ensure accurate results.
Sustainability
In 2003, Mane was the first company in the F&F industry to sign the United Nations Global Compact, a voluntary initiative offering companies a framework for doing business more responsibly. In 2011, the company set a new standard in sustainability by pioneering a tool to assess the environmental impact of its ingredients. Green Motion uses principles of green chemistry to rate each ingredient on a scale of 0 to 100, offering a basis for chemists to develop more eco-friendly formulations. In recognition of its CSR actions, Mane received the platinum ranking from EcoVadis in 2020.
Looking Forward
In 2020, the company inaugurated an innovation center in South Africa and new production sites are soon set to open in India and China. Due to open in 2023, its new R&D center in La Sarrée, France, will be a central hub for innovation, featuring pilot lines, test platforms and an extraction laboratory. It will also house Mane, a platform for start-ups and co-working.
Mane continues, "To paraphrase Goethe, we have continually shaped a better future by building on the foundations of the past."
Want to know everything going on in flavor & fragrance? Sign up for P&F+'s newsletter. You can also follow along on Instagram and LinkedIn.