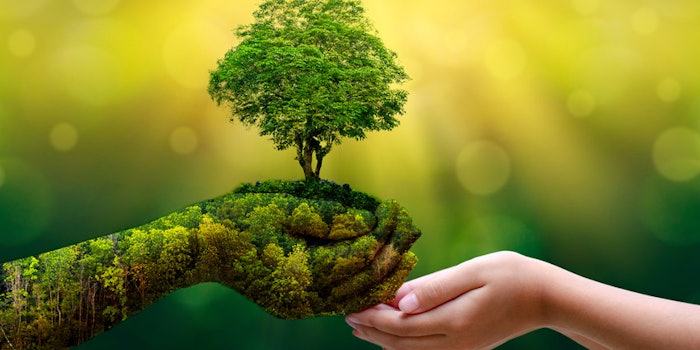 Companies across the flavor and fragrance industry have announced collaborations from new fragrance licenses to eco-friendly promises. 
Related: Recent Acquisition Roundup
Here are some of the latest headlines from Perfumer & Flavorist+'s collaboration news:
ADM x Genesis Consortium Partner to Support Startups
ADM has announced its collaboration with the Genesis Consortium, a global alliance of venture capital firms and corporations dedicated to supporting startups that leverage biology to promote human and planetary health.
BASF and Givaudan Develop First OECD-Approved Animal Test Alternatives
BASF and Givaudan have reportedly developed and validated a toxicology testing strategy to assess skin sensitization without the use of animals. The strategy consists of three alternative methods and is the first of its kind to be approved by the OECD (Organization for Economic Co-operation and Development).
Bedoukian Research Partners with One Tree Planted
Bedoukian Research has partnered with One Tree Planted, a 501C3 non-profit organization dedicated to global reforest­ation.
Cicerone x Aroxa Partner for Basic Flavor Training Kits
The Cicerone Certification Program and AROXA have partnered to support beer taster training opportunities in the craft beer industry.
Inside LanzaTech x BASF Sustainability Collaboration
LanzaTech and BASF announced a partnership with the launch of n-octanol to create the fragrance found in perfume and the flavors found in food from industrial waste.
Inter Parfums Negotiates Exclusive Fragrance License with Salvatore Ferragamo S.p.A.
Inter Parfums, Inc. has announced its ongoing negotiations with Salvatore Ferragamo S.p.A. to become the exclusive licensee for the Ferragamo perfume brand.
LVMH Partners with Eastman for Sustainable Packaging
LVMH Perfumes & Cosmetics, a division of LVMH, has announced its collaboration with global specialty material provider, Eastman, to develop packaging through molecular recycling technologies.
Robertet x Fleur de Vie Launch Spiruline Safe
Robertet and Fleur de Vie have partnered to launch Spiruline Safe, a premium quality spirulina produced through a unique, fully controlled process for the food supplement and the food and beverage market.
Symrise Invests in Pet Health Company Swedencare
Symrise AG has announced that it has agreed to make a strategic investment in Swedencare, a provider of health products for cats, dogs and horses.
Tereos Partners with Firmenich for Stevia Sourcing
By combining Tereos' solutions with Firmenich's range of stevia extracts and building on unparalleled expertise in taste, this agreement further accelerates Tereos' innovation in sugar reduction.
T. Hasegawa Expands R&D with New Division
T. Hasegawa USA has announced the integration of its food and beverage flavor divisions with that of Mission Flavors & Fragrances, Inc., which it acquired late last year.
KetamineOne Partners with OVR Technology on Virtual Reality Treatment
The treatment will use OVR's Inhale Wellness Platform with the VR scent-capable Scentware, designed to deepen immersion, promote relaxation and help manage stress.
Want to know everything going on in flavor & fragrance? Sign up for P&F+'s newsletter. You can also follow along on Instagram and LinkedIn.