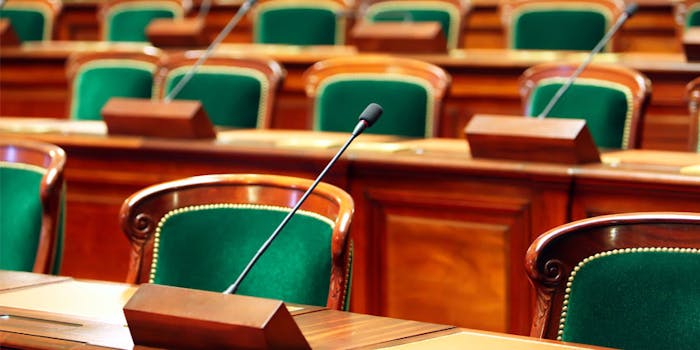 It's official, the Congressional Fragrance Caucus has been recertified for the 117th Congress.
Chaired by Representatives Bonnie Watson Coleman (D-NJ-12) and Barry Loudermilk (R-GA-11), the Fragrance Caucus serves as a bipartisan platform for engagement on priority issues affecting fragrance, including its critical presence in products for cleaning, disinfecting and personal hygiene that are essential in protecting public health in the face of COVID-19.
Related: Fragrance Creators Launches COVID-19 Vaccine Tracker
During the 116th Congress, Fragrance Creators Association worked closely with the Caucus to ensure the fragrance industry was designated as "essential" by the Department of Homeland Security, allowing fragrance manufacturers to remain open and continue producing critical inputs for cleaning and sanitizing products; to request improvements to the Paycheck Protection Program; and to circulate examples of the fragrance industry's response to the COVID-19 pandemic.
Fragrance Creators has achieved better representation of constituent interests through meaningful direct access to Members of Congress and staff who oversee key federal agencies and support legislation and policies that affect the fragrance industry.
The fragrance industry contributes over $22.4 billion to the U.S. economy, invests heavily in sustainable R&D and innovation, and is a strong driver of more than 200,000 well-paying jobs.
On the hunt for a position in fragrance? More details here.
Congresswoman Watson Coleman: "Fragranced products bring comfort, confidence, and joy to so many. The industry contributes to almost 200,000 jobs nation-wide and directly employs over 10,000 in New Jersey alone. I'm happy to continue to lead the bipartisan Fragrance Caucus as a platform to advance the creation of well-paying jobs, product safety and affordability, and the many other benefits of fragrance to our well-being."
Congressman Loudermilk: "The fragrance industry both supports and is dependent upon a strong U.S. economy. I'm grateful to continue to serve as Co-Chair of the Congressional Fragrance Caucus, and look forward to working with this innovative industry as we advance solutions that improve the lives of the American people."
Farah K. Ahmed, president and CEO of Fragrance Creators: "The Congressional Fragrance Caucus exemplifies how leaders can work together across the aisle to advance policies based on sound science and that reflect the benefits of fragrance to public health, emotion and wellness, green chemistry, the economy, and more. For our members, being responsible industry stewards means showing up and doing what's right, and we are eager to continue our engagement with our representatives in Congress to advance polices that are good for people, perfume, and the planet."
Want to know everything going on in flavor & fragrance? Sign up for P&F+'s newsletter. You can also follow along on Instagram and LinkedIn.