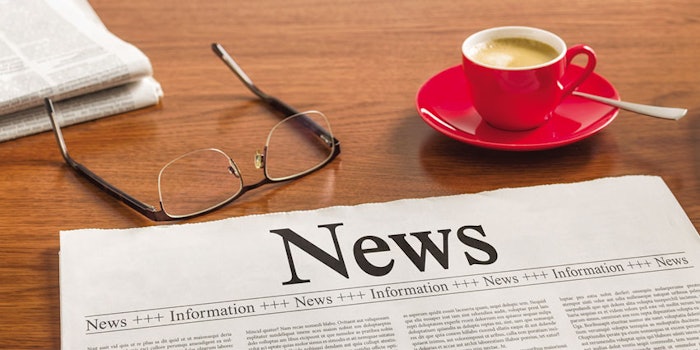 This month, Perfumer & Flavorist+ presents its annual Leaders & Newsmakers issue (Page 16), highlighting the triumphs, pivots and goals of industry leaders amid unprecedented times. Senior-level executives offer their thoughts on recent accomplishments and offer insights into the future of their companies and the industry at large. Collectively, their commentaries paint a portrait of an innovative, resilient and increasingly sustainable industry.
World Perfumery Congress 2022 Announced
Did you hear the news? The World Perfumery Congress (WPC) is returning June 29-July 1, 2022 at the Miami Beach Convention Center.
This rescheduling allows us to prioritize the safety of our attendees, while ensuring the quality content and networking opportunities guests have come to expect from the WPC.
As always, the WPC will feature a lineup of the industry's global innovation leaders, including perfumers, R&D specialists, marketers and product developers, executives, market analysts and more. Sign up to the pre-registration list to be the first to learn about speakers, announcements, special features and more (www.WorldPerfumeryCongress.com).
More details will be announced soon regarding calls for speaker submissions. Until, then, mark your calendars—we can't wait to be reunited!
Flavorcon 2021 Updates
But first, we are just four months away from P&F+'s Flavorcon (www.flavorcon.com), set for November 16-17, 2021. Attendees will hear from experts from the flavor and consumer goods industries from the comfort of their home or office during this virtual event. Speakers are bursting at the seams to share their knowledge on issues, trends and breakthroughs from the flavor, food and beverage markets. We will also host a live Q&A with Top Chef competitor, Jeffrey Jew. Pre-registration is now open (https://bit.ly/3bp1bEU). More details to come with the full speaker lineup and tickets.
Jenna Rimensnyder
Managing Editor
jrimensnyder@allured.com
awww.perfumerflavorist.com/networking/news/company/Azelis-Acquires-Vigon-International-574354351.html
bwww.perfumerflavorist.com/networking/news/company/Synergy-Flavors-Acquires-Innova-Flavors-from-Griffith-Foods-574371391.html
cwww.perfumerflavorist.com/networking/news/company/ADMs-Wisium-to-Expand-Offerings-in-Vietnam-with-Acquisition-574324641.html