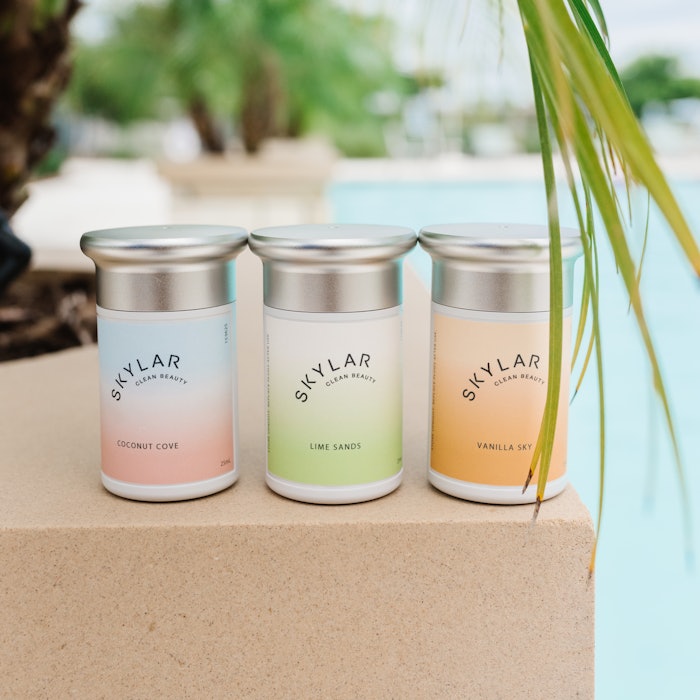 Skylar Clean Beauty and Aera have partnered to launch three of Skyler's bestselling perfumes as Aera home scents. 
The scents are:
Coconut Cove: Relaxing and exotic with notes of coconut and bergamot
Lime Sands: Zesty and fresh with notes of lime and sea salt
Vanilla Sky: Rich and creaming with notes of cappuccino and caramelized cedar
These scents are safe for sensitive skin, cruelty-free and vegan. Each capsule lasts for 800 hours.
Aera's distinctive diffuser uses patented microdroplet technology to create hypoallergenic scent using safe and sustainable fragrance ingredients.
The collection is available for pre-sale and will begin shipping on June 26, 2023 on Aeraforhome.com.