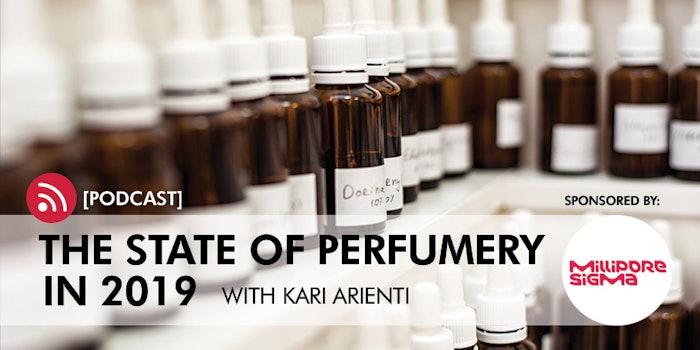 In the latest episode of the Two Sense podcast, sponsored by Millipore Sigma, Perfumer & Flavorist sat down with perfumer Kari Arienti, to discuss the state of perfumery in 2019 and the challenges facing the larger fragrance industry.
"Perfumery today is vastly different than perfumery twenty years ago," said Arienti. "In the last few years, we've had so many raw material crises that it has shaken our industry to the core. "
Related: [video] Two Sense: Carlos Benaïm on Sillage, Education and Creativity
Some of the other topics discussed in the conversation include:
The role technology plays in creating scents, 
Communicating fragrances between industry and consumers, 
A look into Arienti's own perfumery practice, 
Tips for perfumers that are just starting out, 
and more.