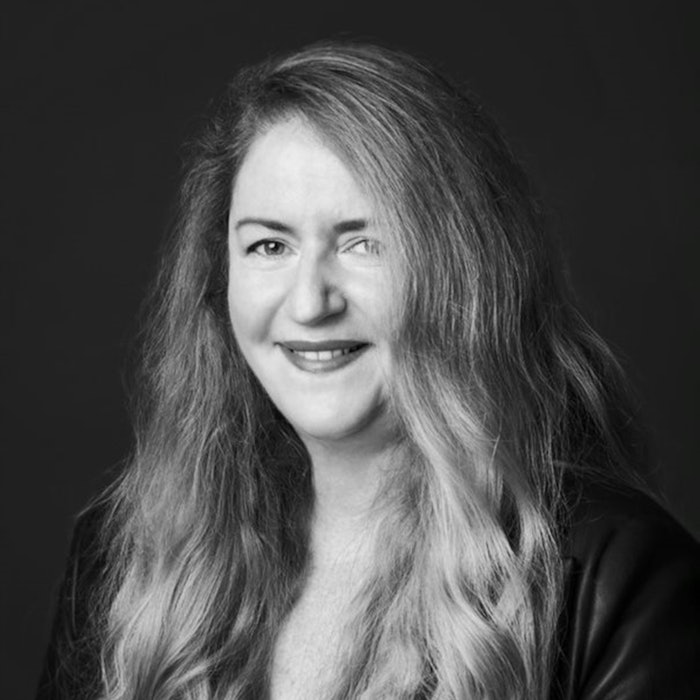 courtesy
Oscar de la Renta recently debuted two fragrances, Alibi Eau Sensuelle and Bella Tropicale, the first of which was created by Takasago senior perfumer Catherine Selig. 
Alibi Eau Sensuelle is described as a "mysterious and seductive scent that allures" created with notes of bergamot, white tea blossom, rose, tiger orchid and sandalwood. 
While Bella Tropicale offers "summer paradise in a bottle" featuring notes of pineapple, ylang ylang, coconut water, tonka bean, and ocean mist musk.
Perfumer & Flavorist+ connected with Selig (CS) to discuss the inspiration behind two Oscar de la Renta scents, Alibi and Alibi Eau Sensuelle, as well of the formulation process and themes tied to each creation.
What makes these two fragrances fit the Oscar de la Renta brand?
CS: The fragrances Oscar de la Renta Alibi and Alibi Eau Sensuelle translate into scent the Oscar de la Renta brand's modern femininity and timeless elegance.
These two fragrances fuse with the skin to add an invisible magic touch to the brand in line with the vision of the fabulous creative directors Fernando Garcia and Laura Kim.
What inspired each of these fragrances?
CS: Alibi was crafted like a fashion design. A unique mélange of materials was fashioned to express the duality of the contemporary woman today; powerful & free spirited with a sense of adventure.
Alibi Eau Sensuelle was inspired by the confident and mysterious side of the Oscar woman. I wanted to craft a seductive fragrance that would fuse with the skin like a soft whisper; a gentle touch that lingers to create a sense of intrigue, a warm and luxurious signature.
 Can you touch on the formulation of Alibi Eau Sensuelle? How do these ingredients coexist?
CS: Alibi Eau Sensuelle resonates with all the senses and fuses with the skin in a unique harmony.
At first breath, soft undertones of bergamot and white tea introduce the luxurious floral heart of rose, osmanthus and tiger orchid. As the fragrance dries down, the warmth of the base exudes confidence and sensuality with notes of skin musk, sandalwood and amber.
Did any trends or themes drive the creation of these fragrance? If so, how? 
CS: The creative process behind Alibi and Alibi Eau Sensuelle fragrances was an emphasis on the five senses to create an unforgettable experience for the wearer. These fragrances were crafted with precious, luxurious and textured ingredients that feel like a second skin.