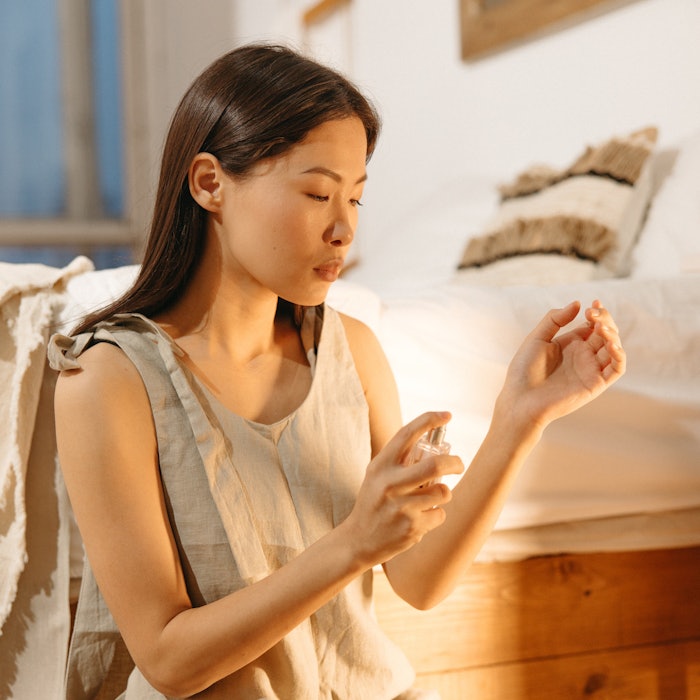 According to new NPD Group data, U.S. prestige fragrance sales for the nine-week holiday season are up 4%, year-over-year, continuing a hot 2022 for the category. The firm notes, "The category also outperformed overall discretionary general merchandise spending during key weeks, including Black Friday and Cyber Monday."
Holiday sales are particularly critical for fragrance because "December alone accounts for over 50% of fourth quarter sales," according to NPD's Larissa Jensen.
That means that brands will need to work hard right up until the Christmas holiday to keep sales going. 
NPD previously reported that Q3 2022 prestige fragrance sales grew 11% year-over-year, totaling $1.3 billion.
Average prices helped drive Q3 results and expanded faster than other beauty categories due to the popularity of higher concentration products and higher price point luxury brands. During the holiday period, fragrance continued to feature fewer discounts and spending patterns that favored higher-priced products such as high-concentration scents and luxury brands.
Brick-and-mortar sales accounted for more than 75% of U.S. prestige fragrance sales in Q3, though the online channel is growing, per NPD. The same held true during the holidays, including Black Friday week, driven by higher in-store prices compared to online counterparts.
In fact, physical retail accounted for "70% of sales in the nine weeks ending December 3, 2022," per NPD, an increase of 1 point year-over-year.
NPD notes that "specialty stores are gaining dollar share, with beauty-specialty stores fragrance sales growing at four times the rate of department stores in October."
For more perspective, read Global Cosmetic Industry's holiday 2022 beauty sector forecast.