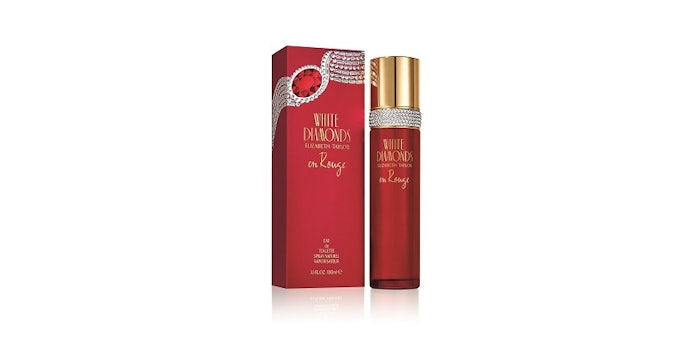 The House of Taylor has released its latest scent inspired by the actress Elizabeth Taylor, White Diamonds En Rouge.
Created by Givaudan master perfumer Rodrigo Flores-Roux, White Diamonds En Rouge is a floral, oriental scent inspired by Taylor's iconic red lipstick and personality. The fragrance features top notes of pink peppercorn, mandarin, raspberry; heart notes of rose, jasmine and orange flower; and base notes of vanilla, vetiver, amber and patchouli. The fragrance will be available at Macy's stores and its website in a 100ml eau de toilette spray.
"I looked beyond the name and saw the astonishing woman for who she really was - sensual, fiery, brilliant, bold, determined, and above all, captivating," said Flores-Roux.  "I created a scent that reflects the raw sensuality and bold glamour for which Elizabeth Taylor is celebrated."