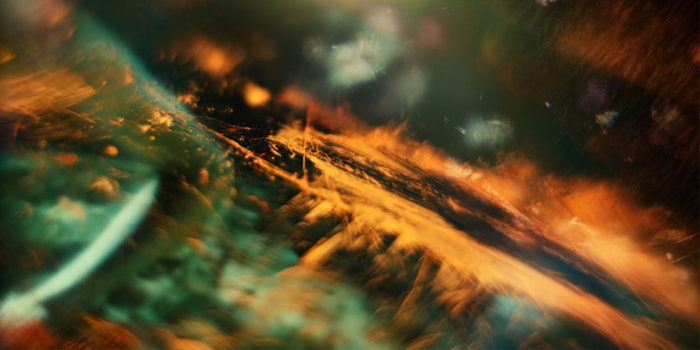 Eurofragance has announced its first captive, L'Âme du Bois. Fitting into the woody notes olfactive family, L'Âme du Bois provides a high-impact composition that harmonizes with other ingredients in the fragrance formula and highlights their individual characteristics.
Related: Eurofragance Closes 2020 with €78M Consolidated Sales
L'Âme du Bois is made from wood waste that has been naturally upcycled into a raw material. The ingredient has a genderless olfactive profile.
The natural wood extract is sustainable, made by upcycling discarded sawdust from a particular tree.
The team removed, via natural purification methods, the superfluous, parasitic molecules from the wood compound, but keep those of perfumistic interest. This time-consuming purification step was repeated over and over, over several months. In the end, they were able to uncover an ingredient with the best olfactory profile, while retaining the soul of the wood. 
In French, soul (or essence) translates into "âme." Hence, Eurofragance named their captive L'Âme du Bois, the soul of wood.
Felipe San Juan Tejada, R&D scientist at Eurofragance, said, "We honored nature by creating a new olfactive expression for wood that provides the building blocks for future fragrance creations. We feel that in the near term, L'Âme du Bois should be reserved for the design of prestige fragrances and for all premium product categories, be it fine fragrance, home or personal care."
Henry van den Heuvel, global creative director and senior perfumer at Eurofragance, said, "L'Âme du Bois is avant-garde in terms of its conception, but, above all, for what it brings to fragrance creation. It redefines woody notes in a manner befitting our time. L'Âme du Bois is inclusive and all-embracing of other accords and olfactive notes. For perfumers, L'Âme du Bois is a true breakthrough."
Want to know everything going on in flavor & fragrance? Sign up for P&F+'s newsletter. You can also follow along on Instagram and LinkedIn.