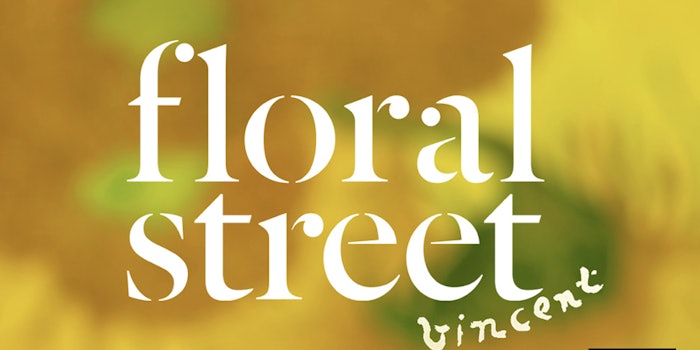 Floral Street, the independent, clean brand has announced its partnership with the Van Gogh Museum in Amsterdam.
Related: Personalized Fragrance Brand Moi Launches
The four-year deal covers fragrance and scented home products, which will celebrate the works of Vincent van Gogh.
This partnership will see the first global launch in August 2021 and will bring to life one of Vincent van Gogh's masterworks.
Michelle Feeney, founder, Floral Street, said, "I'm honored that Floral Street has been chosen as the first fragrance brand to partner with the Van Gogh Museum. Drawing inspiration from Vincent van Gogh's timeless masterpieces, we discovered a shared love of nature and finding beauty in the everyday. Through this collaboration, we are able to tell our story in a new way, in which the beauty of art and fragrance meet." 
Emilie Gordenker, general director, Van Gogh Museum, said, "Floral Street and the Van Gogh Museum share a mission to inspire a diverse audience for future generations. Our collaboration offers a fresh and different way to experience the art of Van Gogh."