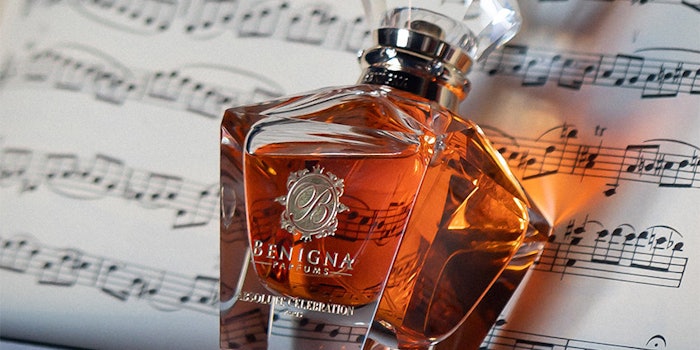 Benigna Parfums, creator of The Floral Trio, has announced its premier film inspired by its perfumes, set to debut in theaters.
Related: Benigna Parfums: Luxury Refillable Fragrance Brand
The movie titled Impossibility Nonexistent, was inspired by the three-year journey to create its perfume collection, with the idea of integrating true-life with fiction. The plot revolves around a female protagonist on a mission to produce the most exquisite perfume ever created but the formula is stolen by her rival.
The Floral Trio Collection includes three of its gender-neutral scents which are presented in diamond-faceted crystal bottles with hand-cut crystal stoppers, adorned with Swarovski crystals circling the 24-karat gold-plated neck. It retails for $1,555. 
Benigna is known to use rare and expensive ingredients, with an ingredient list that includes: Bulgarian rose, ambergris, musk, oud and orris, with many of them being aged from two to five years to produce only two kilos of fragranced oil.