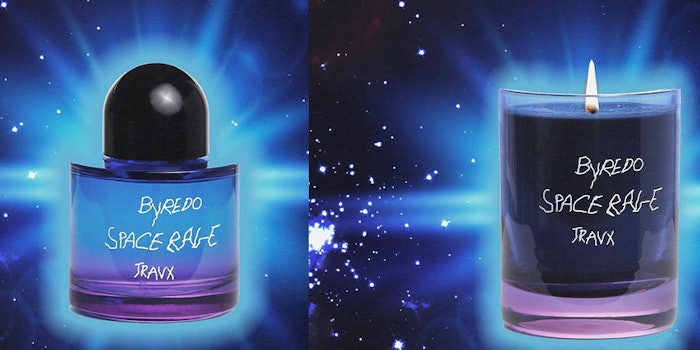 Byredo has teamed up with Travis Scott to release a line of fragrances called Space Rage.
Related: Drake Debuts Better World Fragrance House
The line includes a 8.4 oz candle with a burn time of 60 hours ($95) and a 100 ml eau de parfum ($285) which are already both sold out on Byredo's website. 
According to the site, Space Rage includes notes of cosmic dust, antimatter particles, starlight, supernova, atmospheric vapour and dark nebulae.