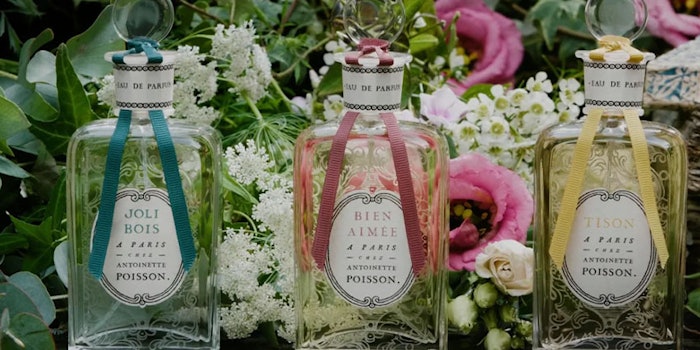 Antoinette Poisson has launched its first line of perfumes inspired by the Marquise de Pompadour, born Jeanne-Antoinette Poisson.
Related: MyScent 150 Eau de Parfum from Acca Kappa
The company, known for its wallpapers, has ventured into perfumes, launching three new fragrances including:
Joli Bois contains notes of bergamot, orange bigarade, grapefruit, green leaf, incense, juniper and cedarwood.
Bien Aimee contains notes of lemon, green leaf, cyclamen, lilac, orange blossom, jasmine, ylang ylang, iris, cedar and white musk.
Tison contains notes of bergamot, galbanum, angelica, rose, beeswax, cedar, sandalwood, papyrus, patchouli, terebenthine, cade and incense. 
The fragrances come in 100 ml bottles and are available online for €183.33 each.