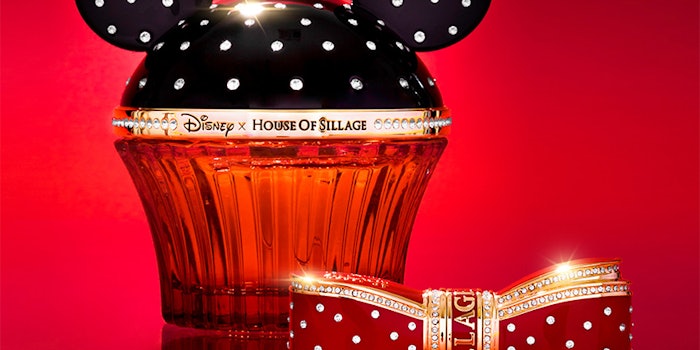 House of Sillage, has announced the release of its Limited Edition Mickey and Minnie Magical World Collection, in partnership with The Walt Disney Company.
Related: Triangle Fragrance Launches Third Collection
The collection features a Mickey and Minnie fragrance as well as a bow lipstick set.
The Mickey Mouse Fragrance, incorporates notes of coconut, bright florals and sweet vanilla. Mickey's silhouette is in the black enamel perfume cap, encrusted with diamond-cut Swarovski crystals and a 18K yellow gold accent. 
The Minnie Mouse Bow Lipstick Case is embellished with more than 300 hand-placed diamond-cut Swarovski crystals. The Bow Lipstick Case Set includes a diamond powder lipstick refill with a bright red shade named, Magical.
The Mickey and Minnie Mouse Magical World Collection is available online through House of Sillage.