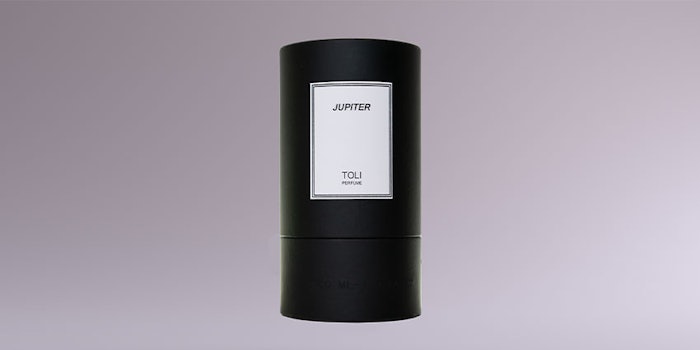 Perfume brand TOLI, which specializes in hyper-realistic perfumes as part of the company's Immersive Series, is launching Jupiter, which aims to recreate the smell of the giant planet.
Related: Exploring Eau de Space
TOLI created the Jupiter perfume after three years of experimentation and closely following the most recent NASA findings.
The brand was initially intrigued by the fact that Jupiter is a planet that hasn't been experienced directly by humans and, more than likely, will never be experienced in the future due to the planet's hostile nature.
TOLI seeks to offer a partial immersive experience through scent; the aim of the Immersive Series collection is to capture the real essence of environments and objects as closely as possible.
Related: Maison Sybarite Launches Water-Based Fine Fragrance Line
The perfume celebrates outer space discoveries while remaining an avant-garde statement made with no functionality in mind.
Additionally, the combination of the elements composing the planet; hydrogen cyanide, ammonia and hydrogen sulfide offered a uniquely challenging blend.
TOLI Jupiter's notes include:
Ammonia
Bitter Almonds
Metal 
Strawberry 
Rum 
Jupiter is available for pre-order on the TOLI Odor website, or through the recent Kickstarter campaign.