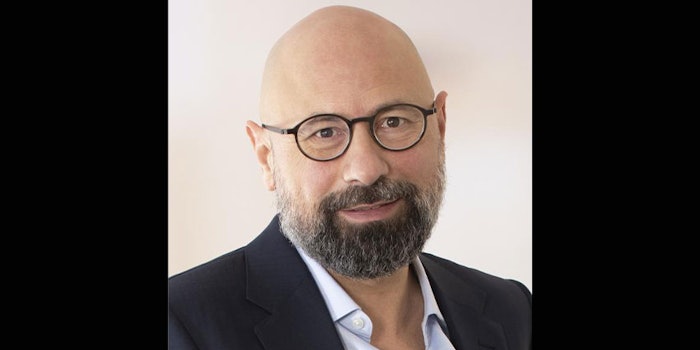 Firmenich has announced the arrival of Matteo Magnani as chief consumer and innovation officer, global perfumery. Magnani is responsible for future-proofing the marketing and innovation pipeline by enhancing existing capabilities and driving breakthrough solutions for the company's customers.
Magnani is based in Geneva and will report directly to Ilaria Resta, president, global perfumery. He will oversee perfumery teams across innovation, marketing, consumer insights, naturals, sustainability, digital and communications.
Prior to joining Firmenich, Magnani spent 17 years at Procter & Gamble. In his last role, he served as brand vice president for fabric care Europe, where he contributed to the strong growth of brands such as Ariel, Tide, Lenor and Fairy.
Previously: Firmenich Launches Color of the Year-inspired Fragrance Collection
Prior to this, Magnani led Dolce&Gabbana Beauty, formerly licensed to P&G, overseeing the innovation program, including fragrance launches and the establishment of the luxury fragrance collection and color cosmetics.
"Matteo is an experienced business leader with a strong track record in brand building and innovation," said Resta. "In this new role, he will focus on transforming in-depth market and consumer insights into business opportunities and solutions, to enhance our robust capabilities across innovation, naturals and sustainability. Matteo will also develop our brand equity and communications, while accelerating digitalization with our customers."
"I have always been passionate about fragrance and it's potential to bring added benefit and value to consumer products," said Matteo Magnani.  "It's an exciting time to join Firmenich, which, after 125 years, continues to lead the industry in creativity, innovation and sustainability. I feel empowered to drive greater impact for our customers and their consumers."
Perfumer & Flavorist+ was able to sit down with Magnani to discuss the details of the appointment:
Perfumer & Flavorist+ [PF+]: What does it mean to future-proof fragrance marketing and innovation? What are the leading trends shaping this strategy?
Matteo Magnani [MM]: Many major trends are greatly accelerating the pace of change and innovation across both fine and consumer fragrances: market fragmentation, product diversification, customization and personalization, sustainability and digital transformation.
We want to be ready for these changes by deepening our consumer understanding, leveraging our strength in innovation and reinforcing our leadership in sustainability to design breakthrough products that exceed customer and consumer expectations.
We will develop innovation around key consumer benefits and tensions in the product categories where we operate, strengthening our renowned capabilities and pipeline with focused and ambitious innovation platforms.
PF+: How will your role fit into the larger fragrance group? Can you speak to how your experience in the brand/CPG realm will be applied to your new role?
MM: Our first priority is our customers. We want to continually exceed their expectations and help them delight their consumers. My goal is to enable us to do this better by making consumer insights central to fragrance creation and business strategies, as well as R&D activities.
I've always been driven by consumer-first thinking, transforming consumer insights into concept and product innovation, across categories and brands. My past experience will help us leverage our vast resources and capabilities invested in research & development to shape a large, strategic program in a consumer-centric way.
I will work in close collaboration with management and business segment leaders, our creation and development teams, as well as our scientists in research & development, to build a differentiated innovation program that can accelerate growth for our customers.
Fragrances are a key driver of consumer experience and in market success; we want to provide our customers with unique creations and innovation inspired by insights that help them win in the marketplace.