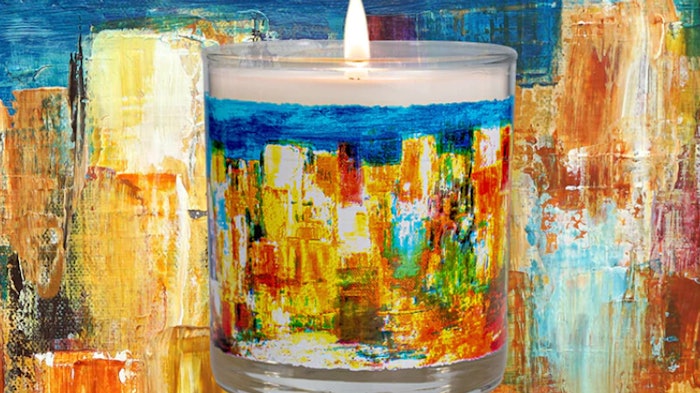 Artistscent introduced two candle lines created in collaboration with two artists to produce scents that are inspired by the artist's paintings. The candle is designed to work in harmony with the painting to express the artist's vision. The Elizabeth Karlson line features six candles, Berry Crush, Dockside Morning, Evergreen Shore, Maui, Polynesian Waves and Soul Flame. The Ronnie Queenan line features three candles, Along the Path, City Scape and Under Construction II.
Related: CandaScent Labs Offers Candles Utilizing Beta-caryophyllen
The art that each fragrance is inspired from is printed onto the reusable glass vessel using organic ink and a proprietary four-color process. The outside of the sleeve highlights the painting while the inside contains information about the artist, the scent inspiration and a fragrance description. Both collections use a wax blend and a cotton wick for approximately 55 to 60 hours.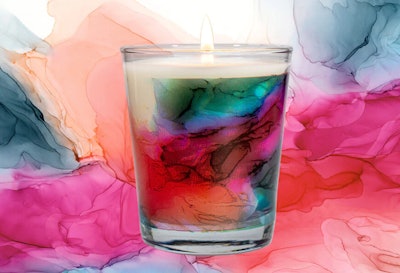 Elizabeth Karlson's six paintings were created exclusively for this candle collection. Berry Crush features notes of crushed berries, sweet orange and sugar crystals. Maui has notes of coconut, mango and night-blooming jasmine. Soul Flame has notes of cranberries, apple cider and cinnamon bark. Evergreen Shore has scent notes of mountain cypress, cedarwood and fir balsam. Dockside Morning has notes of fresh coffee, vanilla beans and cinnamon buns. Polynesian Waves includes notes of sea mist, juicy pineapple and soft woods.
Karlson said in a press release, "Creating a scent to match my paintings captivates another sense when viewing my artwork. Not only is my artwork visual, but it also now charms the sense of smell, which creates a deeper level of how art can soothe the mind and soul."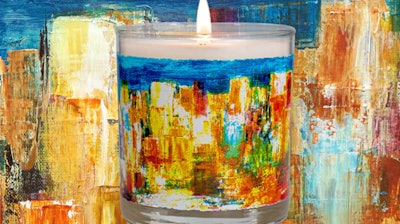 Artistscent collaborated with Ronnie Queenan through a partnership with ArtLifting, a Boston-based benefit corporation. City Scape has scent notes of wildflowers, meadowgrass and warm woods. Along The Path has notes of pink gardenias, jasmine petals and oakmoss. Under Construction II features notes of sandalwood, warm spices and vanilla extract.
Queenan said in a press release, "The scent, combined with the artwork title, brings me into the mindset of the places I create. Thinking about scent, and ways of experiencing art with other senses, allows me to be more creative. Now I can look at my other art in the same way. When the scent clicks, you know it."
Both collections are available as sample sizes in the Mini Candle Sample Flight, which includes all nine candles in mini aluminum candle tins. Each candle burns for approximately four hours.
Natalie Kuhles, founder of Artistscent, said, "Our candles are a work of art through and through. Artistscent's luxurious candles capture art in all forms: artwork, fragrance creation, glass screening, and innovative packaging. Our candles are a multisensory experience. When you purchase a candle, you are collecting a one-of-a-kind aesthetic and olfactory piece of art."
Want to know everything going on in flavor & fragrance? Sign up for P&F+'s newsletter. You can also follow along on Instagram and LinkedIn.