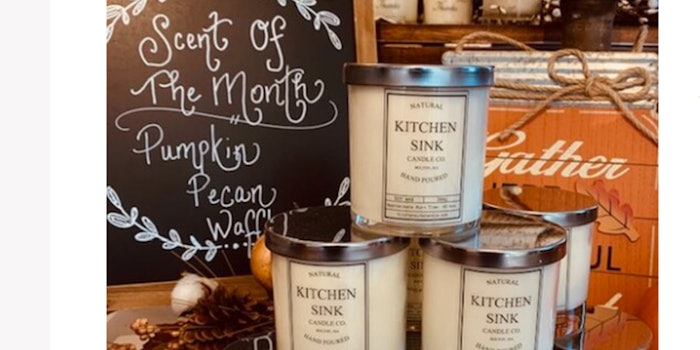 Kitchen Sink Candle Company has debuted its hand crafted, chef-inspired candles.  
Related: Oreo Releases Cookie Scented Candle
The company's owners, chefs Matt and Elizabeth Landry, decided to create food-inspired candles. 
Available candle scents include Creme Brulee, Baked French Bread, Lemon Blueberry Biscuit, Cinnamon Bun, Maple Bacon and Bouqet Garni.
Candles can be personalized with a state silhouette or zip code embedded on it as well as personalized wedding candles with options for customized scents, labels and design.