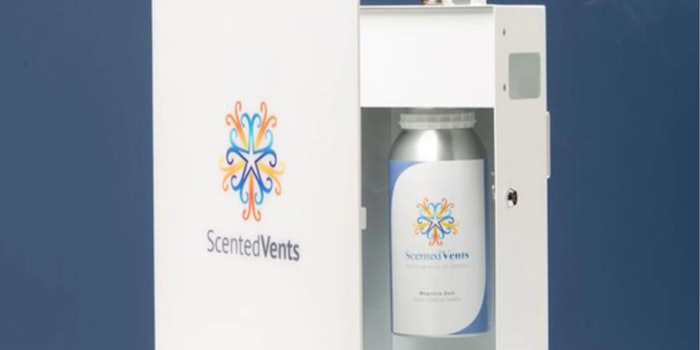 Scented Vents has released a home system to distribute its scented diffusers through HVAC systems found in homes and businesses.
Related: Jo Loves Releases First Diffuser for Christmas
The Scented Vent unit uses the air pressure of an HVAC system to diffuse natural fragrances into a dry mist of micro particles. It must be installed within 6' from a power outlet. 

The fragrances come in a variety of scents such as Blue Waters, Lavender Mint, Passion Pink Grapefruit, Spring Clean, Vanilla Bean and Sunset Glow for $55. 
The entire systems retails for $700 and includes one bottle of the Magnolia Zest fragrance.