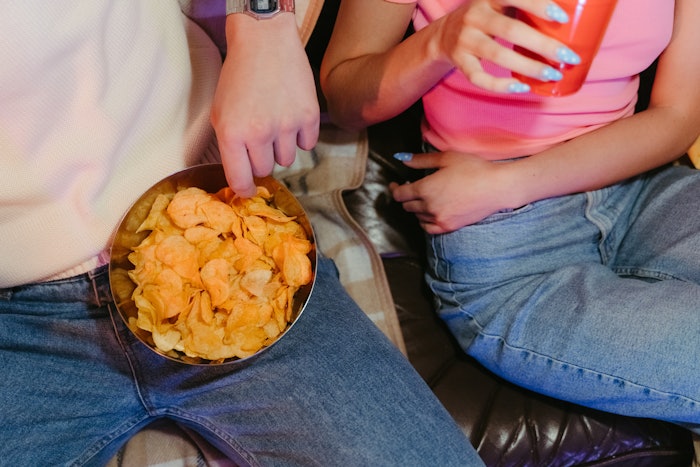 pexels photo by Mart Production
As the first quarter of 2023 wraps, we wanted to take a look at the lineup of flavor trend reports we've published on various markets. From confectionery to alcohol to functional ingredients, here are the emerging trends in flavor according to Mintel, T. Hasegawa, Bell Flavors & Fragrances among a few other data outlets.
Each macro trend is then broken down into various microtrends tied to unique geographies, categories, flavors, fragrances and botanicals in the United States and across regional locations. One of which is the union of imagination and technology. Bell highlights the growing consumer interest in interconnectedness via physical and digital fusion called "phygital," and a gravitational pull toward the metaverse and digital dimensions. 
Even with the growing demand for functional ingredients, flavor is still critical. Despite growing demand for functional ingredients, taste is still the primary driver for consumption, with nearly half of U.S. consumers in a recent Mintel poll citing "taste" as the most important factor in deciding what to eat. Successful products will underscore flavor with cultural/ethnic influence, convenience, wellness, trendiness or cost to add value and influence choice.
In a recent article by Mintel associate director of Food & Drink, Caleb Bryant, "Alcohol Alternatives Aren't Just for Dry January," the author discusses the rising trend in low-to-no-alcohol products and consumer preferences while reevaluating their relationship with alcohol. The reasoning? Bryant's research attributes the rise in healthier lifestyle choices. 
In an article penned by Mintel U.S. Food and Drink analyst Kelsey Olsen titled, "Emotional support snacks? The shifting salty snack market," touches on some developing consumer trends that could drive flavor innovation. Olsen writes, "Brands should appeal to consumers' emotional needs first with salty snacks that support a somewhat slowed-down experience [..] Brands have an opportunity, both with messaging and product development, to reimagine what a snack is and what snacking can mean."
Revenue in the alcoholic drinks market amounts to $1,609.0 billion in 2023. The market is expected to grow annually by 5.42% (CAGR 2023-2027), according to Statista. According to a July 2022 Mintel survey, more than 50% of millennial and Gen-Z consumers cited "natural flavors" as the primary ingredient claim that would encourage new alcoholic beverage trial, followed by 45% of Gen X consumers.
The global biotech flavor market is expected to grow at a compound annual growth rate of 6.61% over the forecast period to reach a market size of $3.337 billion in 2027, from $2.132 billion in 2020, according to Research and Markets.
According to the market report, there have been certain strategic initiatives by various players in the biotech flavor market space in recent years. Three major consumer demands in terms of food and beverage purchases that remain frontrunners are healthy/functional products, environmentally friendly and enhanced sensorial perception.
CPG food companies and foodservice brands are responding to this shift in demand with boldly flavored new products and menu items that tap into consumers' desire for global cuisine. In fact, according to Mintel research, 36% of U.S. consumers would like to see more authentic international flavors in the grocery store.