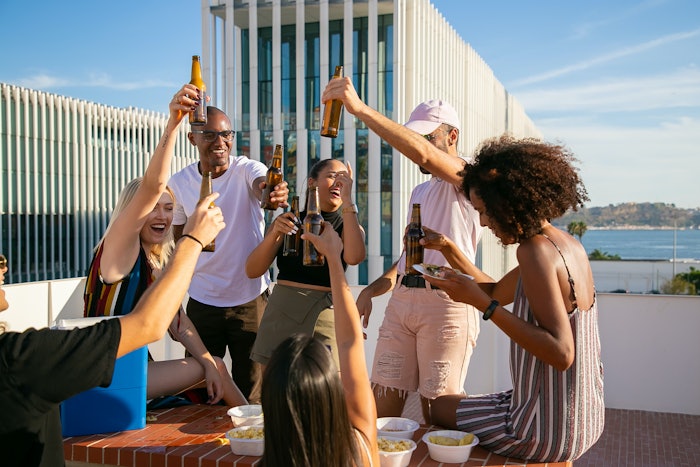 Kampus Production/Pexels
T. Hasegawa's Flavor Flash Trend Report returns with a rundown on the driving factors in the alcohol beverage market. Revenue in the alcoholic drinks market amounts to $1,609.0 billion in 2023. The market is expected to grow annually by 5.42% (CAGR 2023-2027), according to Statista.
The driving trends according to T. Hasegawa:
1. Economic uncertainty and elevated prices are reshaping new product trial. The reality (or perception) of tightened budgets is impacting any form of discretionary spending like dining or drinking out, but it will also curtail experimentation with brands, new products and even flavors among some as well.
2. Familiarity remains a key call-to-action for younger adult drinkers. In the face of economic challenges, leaning into customized versions of familiar flavors is the strongest way of encouraging trial.
3. The future of drinking may simply be 'better' In the form of higher-quality alcoholic beverages as well as better-for-you options. Consumers rate natural flavors, low calories and low- or no-sugar as high on their list of priorities.
4. Consumers are demanding authenticity in alcoholic beverage flavors. According to a July 2022 Mintel survey, more than 50% of millennial and Gen-Z consumers cited "natural flavors" as the primary ingredient claim that would encourage new alcoholic beverage trial, followed by 45% of Gen X consumers.
5. Beer hangs on to the top seat in alcoholic beverage choice, for now. The Mintel survey also reported that 50% of participants cited beer as their alcoholic beverage of choice at home, or at bars and restaurants, compared to 45% non-sparkling wine. The biggest threat to the dominance of beer is the growing momentum for BFY options like hard seltzers and RTD cocktails, which offer all the convenience and usage options of beer while being perceived as healthier.
6. Millennial and Gen Z drinkers seek global tastes in alcoholic beverages. International flavors, spices and ingredients from Asia and South America in particular are most likely to appeal to Gen Z and Millennial consumers, who report that international flavors can drive them to try new alcohol.
7. Fruit Flavors still dominate the alcoholic beverage category. According to the Mintel survey, some of the fastest movers included mango, watermelon and blackberry, which offer a refreshing, complex flavor profile and versatility while offering inherent associations to natural formulation and connections to healthy attributes like vitamins and antioxidants.