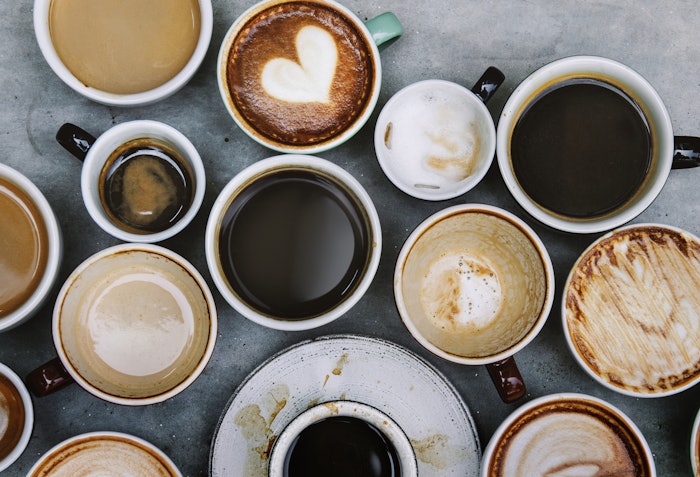 The global coffee market was valued at $465.9 billion in 2020, according to data from ResearchAndMarkets. The market was driven by the increase in certified coffee demands and the prevalent cafe culture turning to premium coffee.
Related: Report: Global Vegan Chocolate Confectionery Market Value
Europe significantly dominates the global coffee market. The Asian market is huge in volume, but tea is more in demand in that region. The ever-increasing number of coffee shops across North America, South America, Asia and Oceania are also driving the global market.
The coffee market has a developing consumer base switching from caffeinated Soluble or Instant Coffee to espresso refreshments. The end goal for that consumer base is to move past the sugar content in conventional caffeinated drinks. Consumers are also eager to buy convenient coffee pods and ready-to-drink coffees.
These trends are expected to drive market growth during the forecast period of 2021 to 2026.

Roasted Arabica beans dominate the coffee bean segment of the market and are highly preferred by the coffee product market leaders due to the soft taste. Within the product segment, the Soluble or Instant Coffee segment held the largest market share. The offline segment holds the highest distribution market share, which includes supermarkets, convenience stores, cafés and local coffee shops.
The North American region is anticipated to register substantial growth in both volume and market value due to rapidly growing coffee shop culture, fresh-ground coffee pods and capsules. The Asia Pacific region is predicted to be the quickest developing region in the coffee market due to rising disposable income, rising coffee culture, increase in the number of cafes and augmented demand for premium cafés.
Want to know everything going on in flavor & fragrance? Sign up for P&F+'s newsletter. You can also follow along on Instagram and LinkedIn.