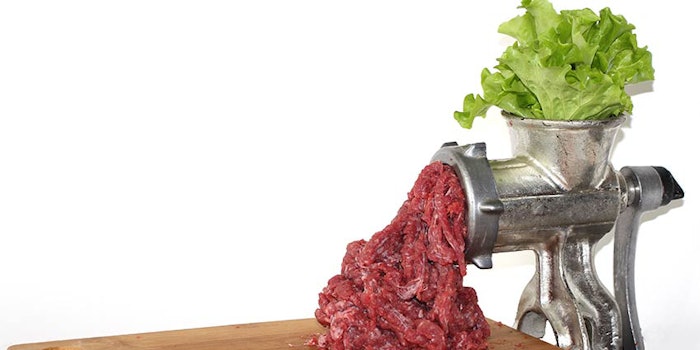 With a focus on the future, Symrise is working to expand its palette for emerging green product categories as market trends point toward products based on alternative proteins. Consumers' desires to turn to meat and dairy product alternatives stem from reasons of health and protecting the climate.
Previously: Symrise Studies Find Natural Foods Especially Popular in Germany
Using science and nature, Symrise is generating products based on alternative proteins as consumers search for healthier and more sustainable options, or "green variants." Symrise's mission is to get consumers to discover and develop their love of plant-based foods.
Previously: Symrise Creative Center Opens in Egypt
After evaluating trends, Symrise has established that in order to leave consumers craving more, taste experiences need to be fueled by creativity and fantasy. By using the best natural raw materials from sustainable sources, and relying on pure, natural ingredients from its code of nature portfolio, Symrise has developed taste solutions that make plant-based products taste juicer while also giving them a preferred taste.
With individuals ranging from meat lovers and flexitarians, to vegetarians and vegans, Symrise has acknowledged the differing taste elements consumers seek and offers solutions across the whole spectrum from a smoky meat note to the fresh taste of mint and everything in between.
"Our innovative technologies are the source of gentle preparation processes that refine and release the authentic taste of nature," said Christopher Sabater, director of technology research at Symrise. "That's what makes the taste offering of Symrise so special for customers and consumers."
"Our global approach covers the entire taste range for alternative protein," said Eva Scholten, marketing manager culinary at Symrise. "This includes meat alternatives as well as plant-based products with their own authentic taste profile, dairy alternatives and drinks with nutritional added value."
Scholten continued: "We combine our knowledge of alternative protein sources with our taste expertise, our understanding of recipes and comprehensive consumer data. From this combination, we develop and produce taste solutions for plant-based foods and beverages that consumers love. Furthermore, we help our customers to fulfill the consumer demand for well-being, naturalness and sustainability."