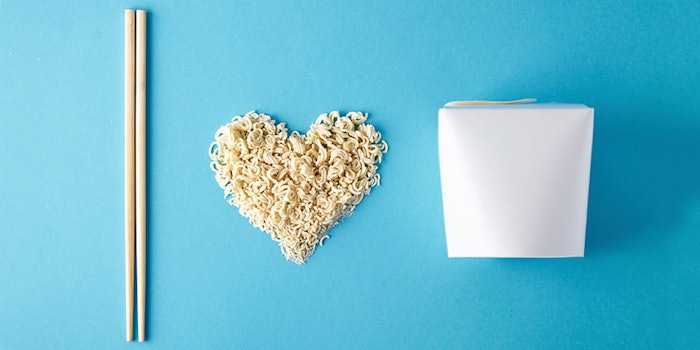 Eastern and global flavors are no longer entering the western F&F landscape—they have firmly arrived. Grocery stores are stocking ready to eat (RTE) globally-inspired products to an ever-more discerning American palate.
Authentic ethnic cuisine tied at 66% of respondents for the leading 2017 U.S. restaurant menu trends (with African flavors, National Restaurant Association), followed by ethnic fusion cuisine at 58%. These numbers apply to the grocery and RTE segment as well, as consumers look for an authentic experience, as opposed to products with titles such as "Asian noodles" instead of specifying ramen, pad thai or laksa noodles.
Consumers are also particularly interested in global flavors presented in a familiar application—for instance, potato chips, french fries or other typical American snacks paired with traditionally Eastern flavors like wasabi, shiitake and ginger. According to Mintel, 35% of U.S. consumers prefer it this way, in that they are more likely to order globally-inspired meals at restaurants if it is adapted to a familiar format.
For more on global flavors, head to foodnavigator-usa.com.