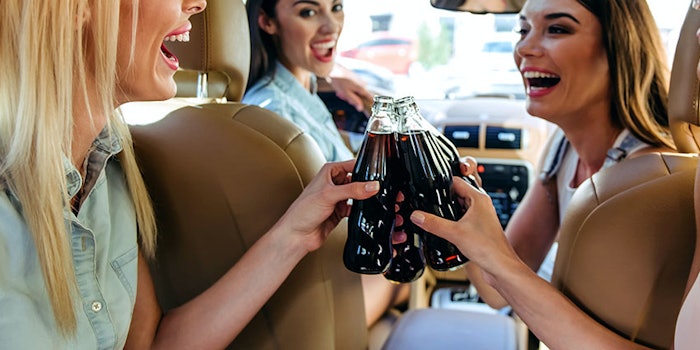 Coca-Cola has raised the stakes for digital engagement with a new packaging campaign in Romania—Ready to drink (RTD) bottles now include removable wristbands that may grant entry into music festivals for lucky winners.
The bottom portion of the plastic bottles' label peels off to become the wristband, which consumers scan with Coke's mobile app to find out if the bottle is a winner. According to Adweek, wearing the bands has crossed over as a fashion trend, to the point of Coke naming it the "official wristband of summer." Participating music festivals include Transylvania's Untold Festival, one of the most popular European options.
Digital Dominates
Coke has seen an 11% spike in sales since the campaign's release, reaching 75% of Romanian teenagers. Both Coke and Pepsi have been focusing more of its marketing efforts to digital experiences in order to tie the physical and interactive electronic aspects of the products. Past digital efforts include:
Digital grocery endcaps to personalize consumer messaging (Coca-Cola)
Snapchat Snapcodes (comparable to QR codes) in summer packaging (Pepsi)
Scan-and-earn promotions (Coca-Cola)
Digital loyalty program updates (Coca-Cola)
Learn more about Coke's digital marketing at fooddive.com.