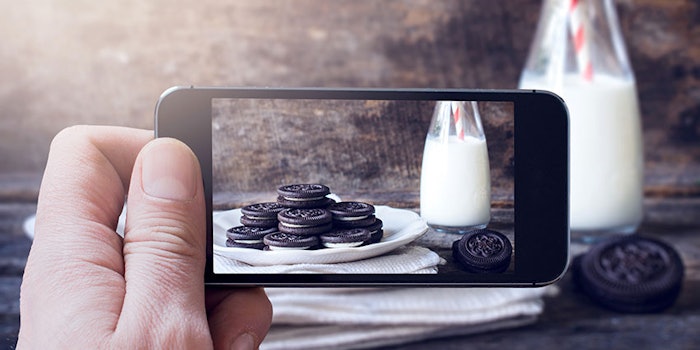 Confectionery trends are popping up in newsfeeds again—Oreo has released its latest limited-edition flavor, "firework," which includes popping candy creme sandwiched between the brand's traditional chocolate-flavored cookies.
The candy adds an element of crunchy texture to Oreo's usually smooth creme center, and follows other brands that have incorporated the nostalgic popping treat into product launches—Cadbury Marvellous Creations and Chuao Firecracker chocolate bars to name a few. After its more confectionery-inspired birthday cake and red velvet variations, the popping candy continues to target younger cookie lovers.
Milk's favorite cookie has also made a play for the wellness market with the release of its "Thins" variety last year, featuring slimmer cookies and a fraction of the creme for a lower calorie crunch. Oreo is planning the release of a salted caramel option to remain in the minds of adult consumers.
Cookie Crowdsourcing
The brand has invited consumers to play a hand in a future limited edition flavor release. In its first flavor creation campaign, Oreo is channeling Lays and asking its customers to create a cookie flavor over social media. The winning idea will win $500,000, out of three finalists who will win $25,000 each.
Noteworthy submissions so far include piña coloda, honey almond and strawberries and champagne. Ideas can be submitted until July 14, 2017, when winners will be determined and the top three concepts put into play to launch next year.