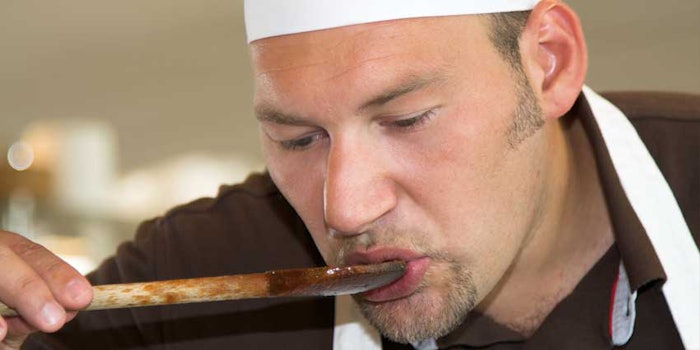 The second day of Flavorcon's science and technology track consists of various sessions, led by different speakers.
Reaction Flavors
Starting with a late morning to early afternoon session, Luke Grocholl, Ph.D., regulatory management at MilliporeSigma will discuss "Creating Natural Compliant Reaction Flavors."
Given that the halal and vegetarian markets are flavor drivers, Grocholl's presentation will explore innovations in imparting savory flavors on meat-free products.
Additionally, Grocholl will review the U.S. and E.U.'s regulatory requirements for labeling reaction flavors, which react to form new flavor profiles from consumer cooking, and require distinct labeling definitions for natural flavors.
Naturals and Synthetics
The final track for day two, "It's in the Carbon: Natural-Source Testing for F&F" will be presented by Florencia Goren, business development manager at Beta Analytic.
Being as naturals are cost-heavy, many companies in the flavor and fragrance industry utilize synthetics. This session will review how biobased content testing can help distinguish whether materials are naturally or synthetically sourced and more.