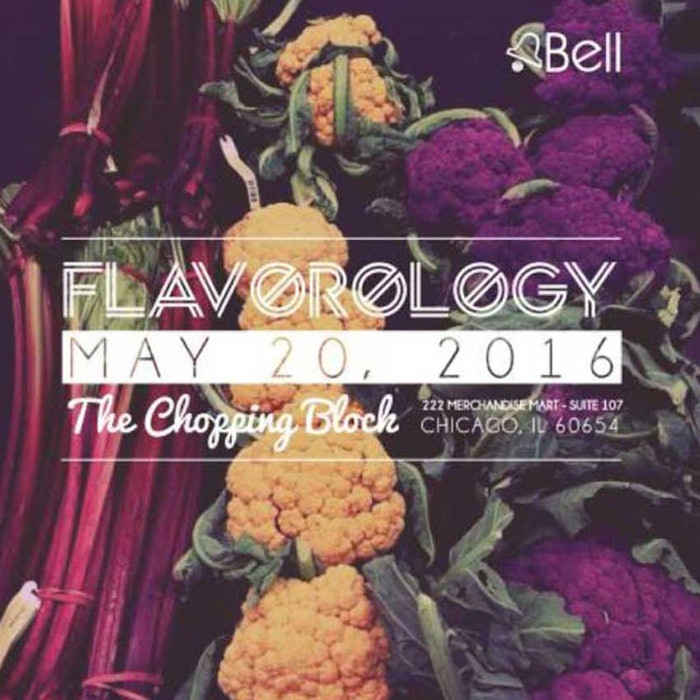 On May 20, 2016, Bell Flavors & Fragrances' Flavorology event introduced several new trends with products from its Spark trend program. The event, which took place at the Chopping Block in Chicago, brought together Bell's research and development team, application specialists, industry chefs and key customers, to introduce new technology and flavor concepts. The evening consisted of various events that showcased new products and flavors.
Veggies Galore
The first table was labeled, 'seasonally inspired' and featured vegetables that used as the main entrée in dishes or prepared in unique ways. Featured products included cucumber jalapeño margaritas, rosemary cashew caramel corn, and paprika roasted root vegetables with a chorizo aioli.
'Well Traveled Kitchen—Cuba'
Even with political barriers, flavors and tastes of Cuba have made it to the States, and with improved relations, this is truer than ever. The table showcased guava donuts, yerba mate soda and cigar flavored whiskey.
'Well Traveled Kitchen—India'
The third table featured Indian flavors that range from savory to sour and spicy to sweet. Flavors included coconut curry beer, chai kulfi and pani puri.
Red, White and Blue
Consisting of nostalgic American flavors, the next concept paid homage to classic American dishes with modern twists. Products included grape ginger ale, Texas brisket pizza and apple pie cider soda.
'Global Street Food'
The final table dug into multiple different countries city streets for inspiration. Traveling to Marrakech, Mexico City, Montreal, Ho Chi Minh City and Berlin, the table featured Berliner weisse beer, currywurst and a Vietnamese sundae.