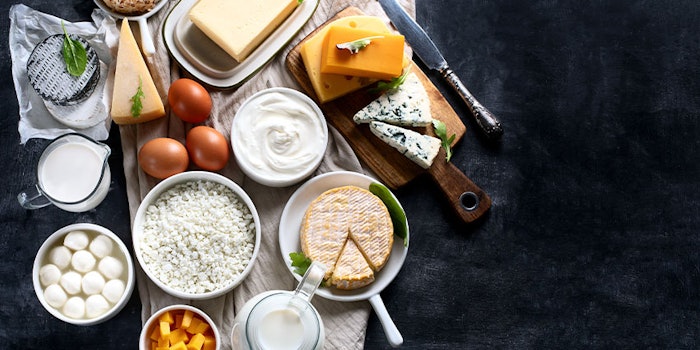 T. Hasegawa has released its 2021 Food and Beverage Flavor Trends Report, which identifies the latest consumer tastes and predicts upcoming changes in what consumers will look for in packaged foods, beverages and even foodservice.
Overall food and beverage trends for 2021 include:
Rise in dessert-inspired dairy products (consumer interest in spicier ingredients with healthy reputations like turmeric and cinnamon, to elevate the flavor profile of dairy products as a treat or dessert).
Large increase in non-dairy ingredients (1,086% increase in non-dairy ingredient claim menu incidence)
New coffee flavors (turmeric, white chocolate, roasted coconut, raspberry, salted caramel)
New tea flavors (61% increase in southern sweet tea, increase in fruit/berry-based tea flavors)
New juice flavor trends (increase in turmeric, pomelo, ginger, celery juice; 57% increase in agua frescas)
Increased demand for exotic fruit cocktail/mocktail flavors (black currant, dragonfruit, elderflower, acai)
Shifting consumer tastes in sports nutrition beverages (increase in brownie, honey nut crunch, birthday cake, s'mores and other dessert-inspired flavors)
Food/beverage trends related to COVID-19 (huge growth in home cooking, immunity foods, exotic snack flavors and even international cuisine flavors like kimchi, miso, barbacoa and more).
Continued growth of protein and meat alternatives (1,075% increase in kelp-based products; more complex tasting flavors for these products, including lemongrass, za'atar, furikake, harissa, tamarind, adobo seasoning and more)
Growth of Latin American and Asian seasonings (including those for sauces, dips and dressings), including ancho chili, cherry blossom, wasabi, chimichurri and others.
Increased growth (120%) in spicy flavored baked goods and desserts—Jalapeno-flavored, etc.
Perfumer and Flavorist+ was able to discuss these new trends and what they mean for the flavor industry with T. Hasegawa USA's Doug Resh, director, commercial marketing.
Perfumer & Flavorist+ [P&F+]: What have been the key market drivers for flavor and food trends this year?
This temporary rerouting has elevated the role of other established channels and some new, less explored ones. Increased online grocery shopping means fewer impulse buys and less browsing.
Social channels and online resources will play an increasingly larger role in the discovery portion of the flavor lifecycle. As a result, limited-service restaurants, grocery retail channels and online resources will play a stronger role in new flavor trials.
Younger adults are learning about food trends and trying new flavors from online sources, including recipe blogs, social media and meal kits and subscriptions. With evolving and increased routes to building consumer awareness despite slightly limited trial, flavor lifecycles will grow even more complex and blurred.
Consumers are looking for ways to streamline the process of trying new flavors, and they continue to explore them to break up the monotony of the pandemic, giving brands the green light to keep innovating.
P&F+: A large number of the trends are tied to the larger health and wellness trends. Why are these types of products so relevant in 2021?
DR: The events of 2020 caused a fundamental reset in human behavior. Recognizing this transformation, the 2021 trends are inspired by recent shifts in consumer purchases and attitudes across industries.
Brands can establish lasting emotional connections through sensory elements beyond taste such as color, texture and aroma. Multisensory products will be used to help people relax, enjoy a sense of adventure and connect with other people via shared experiences on social media.
P&F+: What do these trends mean for the types of ingredients and flavor profiles developed by the flavor industry?
DR: Consumers will be looking for more functional food and drink that claim to help people focus, relax and relieve emotional health concerns. Vitamin B6, which is said to help normal psychological function, and zinc for normal cognitive function are boosting brains and keeping minds sharp.
Food, drink and foodservice brands can shake-up consumers' home-bound routines with budget-friendly inspiration and adventurous flavors. Taste is supreme in the food and beverage markets; strong health/functionality claims alone will not make a food/drink product launch successful: the product must also deliver on taste.
Price is also paramount; high income consumers drive interest in many nutritional claims, while paying extra for a highly functional food/drink product is out of reach or unappealing to less affluent consumers.
P&F+: What technologies and solutions will be most essential to delivering on these trends?
DR: Wellbeing is undoubtedly a consideration for food, drink and foodservice decisions. Functional formulations will help food, drink and foodservice brands command a larger share among myriad mental and emotional health options.
Consumers will look for foodservice-inspired options for quick meals as well as approachable upscale solutions for special "hometainment" occasions. Restaurant-inspired flavors brought home can help fill this void of exploration.
Consumers are also looking for easier ways to try new flavors at home as well as find excitement in the process of experiencing new flavors and ingredients. The next generation of global cuisine, flavors and ingredients is emerging to match consumer interest, especially among young, adventurous eaters.
Brands can use the power and speed at which information travels through online channels to not only accelerate the flavor lifecycle, but also to grow sales without innovation. Creative digital content that shares new recipes, flavors or new uses for existing product portfolios can play a role in moving a flavor or a food to the next level.
Undesirable off-notes like bitterness from caffeine, aversive taste attributes from pea protein or high-intensity sweeteners in sports nutrition drinks, create unique deliverables our flavor chemists understand. Vitamins and minerals have been tossed into formulas all with the idea of making foods better for you. But all these beneficial add-ins can sometimes weigh heavily on a product's flavor. Balanced flavor is absolutely critical to successful product formulation.
Flavor modulation can enhance sweetness, reduce salt, enrich umami, augment mouthfeel, block bitterness, or mask off-notes. Certain formulations might need an extra flavor boost to better define a more delicate flavor note in a finished formula because from the moment a food is harvested or produced, it begins declining in taste. Also, sometimes the ingredients that work the best for a desired nutrition profile might come at a cost related to flavor
P&F+: What are some of the key label/product claims considerations related to the 2021 trends?
DR: The immune support claim has become of paramount importance to consumers in 2020 due to fears of COVID-19, and brands—especially beverage brands—are already responding by creating new products featuring vitamins/ingredients including vitamins C and D, and zinc.
Consumers want foods and drinks that offer functional benefits, yet many product launches lack explicit functional claims indicating this is a key whitespace opportunity in the food and drink markets. Nutrition is important, but consumers expect products to feature clean labels and deliver on taste.
The pandemic created new opportunities for products that promote immune support, and high levels of stress indicate an opportunity for products that help consumers relax, unwind and enjoy a good night's sleep.
Increased screen time due to more consumers working from home creates opportunity for products that promote eye health. Looking forward, immunity boosting and mood-enhancing ingredients are likely to follow this same path when incorporated into products that are both widely available and reasonably affordable.
Gut-healthy products have trended in recent years, and consumers across generations are highly interested in products that contain prebiotics. Furthermore, only a very small number of total food and drink product launches carry prebiotic claims, indicating an opportunity for products that promote gut health via prebiotics.
The importance of aging-related nutritional claims will only increase over time, and such claims are an important whitespace opportunity within the market. Only a small number of total food and drink product launches carry aging-related nutrition claims. The familiarity of the flavor combined with the unexpected nature of a unique flavor fusion can be the perfect combination for more conservative consumers.
Beverages feature more functional claims than food, reflecting how consumers often turn to beverages for specific need states (e.g., for afternoon energy) and the desire for tasty drinks that also provide a healthful benefit. Expect to see more beverages make explicit front-of-pack immune support claims.
Juice shots, a trending category prior to the pandemic, will experience even stronger sales as many juice shot products make strong immunity support claims. Juice shots can be positioned as convenient, natural and tasty alternatives.
Looking to the Future
Resh also shared the following list of emerging flavors within new product development:
Curry (tikka masala)
Harissa
Chimichurri
Tahini
Black sesame
Turmeric
Yuzu
Buffalo sauce
Buffalo style
Hibiscus
Miso
Cardamom
Guava
Mushroom
Ghost pepper
Coriander/cilantro
Masala
Pesto
Ginger
Cheese (Asiago)
Adobo
Gochujang
Za'atar