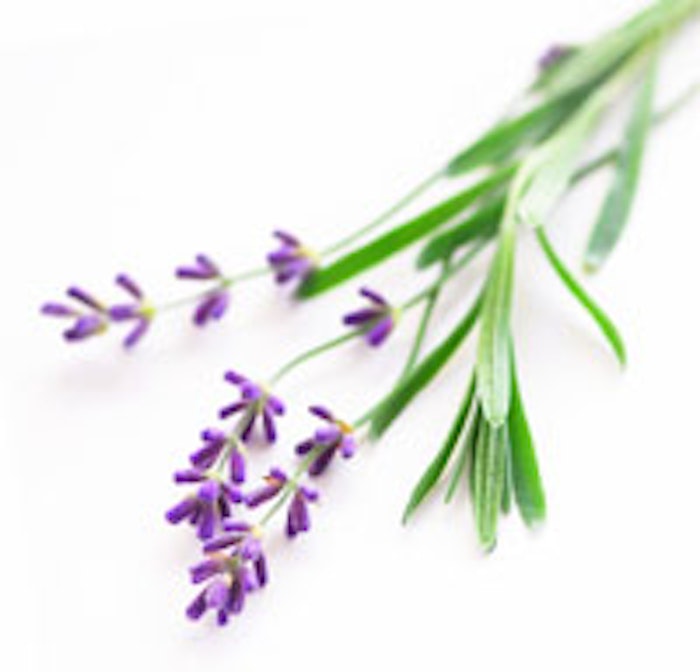 As disposable income decreases, many consumers are opting to stay home and recreate experiences that were formerly achieved outside the home. A movement demonstrating this trend is the shift from restaurant dining to the resurrection of at-home cooking. To leverage this shift, retail manufacturers are providing consumers with a greater selection of product and flavor offerings. Of these, Mintel has identified seven flavors that will make a notable introduction in not only food and beverage segments, but also in non-edible sectors. Providing these flavors will give retail manufacturers a greater competitive edge over restaurants, as they present consumers with the ability to recreate a similar dining experience in their homes. However, refusing to surrender to this rival, restaurants are demonstrating their own notable efforts, thus making the marketplace even more aggressive.
Retail Flavor Trends
Persimmon: Primarily grown in China, persimmon is a flavorful fruit that contains β-carotene, vitamin C and potassium. Persimmon has had quite an impact on the consumer packaged goods (CPG) world, making appearances in pet and skin care products, beverages, energy bars and cookies, just to name a few. To cite an example, MacroLife Naturals launched an energy bar in the United States featuring persimmon and a number of antioxidant superfoods that are derived from fresh, raw, organic, vegan and whole food ingredients said to promote overall health and wellness.
Carambola/Starfruit: Carambola/starfruit is a tropical fruit that is expected to make an impact on the retail segment. Grown in various parts of the globe such as Southeast Asia and South America, it is a great source of vitamin C, antioxidants and flavanoids. An excellent product example incorporating carambola in its formulation is MD Drinks' Carambola Punch Brainiac Beverage, said to boost mental sharpness by delivering a combination of antioxidants directly to the brain.
Lavender: Normally featured in home and personal care products for its aromatic and antiseptic properties, Mintel predicts this flavor will become a hit in edible products as well. Lavender's taste of sweet, fresh-cut wood and rosemary makes this ingredient a perfect complement to a multitude of dishes. An example of this is Woolworths' oregano and lavender salt seasoning, which is said to be ideal for fish or grilled vegetable dishes.
Cactus: Traditionally used in Latin American cooking, cactus is making a visible introduction into various CPG products. It is used for its abundant flavor as featured in Maximillien & Co.'s Cactus and Coyote Tortilla Chips; in addition, many manufacturers use the agave cactus for its naturally producing nectar in order to sweeten their products. This sweetener registers positively for those who seek healthier product alternatives, and the agave nectar's low glycemic content, attracts those suffering from diabetes.
Chimichurri: Chimichurri is a popular grilled meat sauce comprising parsley, garlic, vegetable oil, white or red vinegar, and red pepper flakes. Originating from Argentina and Uruguay, this Latin spice infusion has started to make a presence in the US market. For instance, Cordoba Foods introduced an Original Argentinean Chimichurri Steak sauce in the United States said to be a perfect complement to steaks, burgers, chicken pork, seafood and fries.
Peri-Peri: Made popular by the United Kingdom's Portuguese-themed chicken restaurant, Nando's, peri-peri is a sauce derived from the African birds eye chili. Often used in preparing sauces and marinades for roast and grilled dishes, peri-peri has made a notable GNPD introduction by increasing 760% from 1996–2008. This flavor is primarily seen in sauces and seasonings; however, it has migrated into other sectors as seen in Birds Eye Peri Peri Chicken Chargrills prepared meal.
Masala: India is emerging as a major exporter of spices and the use of this country's spices is steadily rising globally due to increasing inhabitation of Indian communities across developing countries, and a newly developed taste for Indian cooking. As such, Mintel predicts that the Indian-inspired flavor, masala, will be a key flavor for 2009. In GNPD, masala has already showed a substantial increase of 622% from 1996–2008. To further exemplify the impact that this flavor has on the market, masala has even made appearances in mainstream brands as seen in PepsiCo's Lays and Cheetos chips.
Restaurant Flavor Trends
Restaurants are doing everything in their power to regain dining patrons—from offering smaller and cheaper portion sizes to providing incentives to repeat customers. In addition, they are luring consumers through budget-friendly offerings, while enhancing their dishes with diverse flavors to give patrons a value-added meal.
Pork Flavors: According to Mintel Oxygen, approximately 34% of consumers eat pork once a week or more, thus indicating that pork is a favored food among many. Mintel predicts that bacon, prosciutto and pork belly will be emerging restaurant flavors in 2009. Many restaurants are incorporating these ingredients because of their smokiness and rustic flavor. According to Mintel's Menu Insights, Janos Mexican Restaurant offers a fall harvest Anaheim Chile stuffed with apples, walnuts, grapes and queso casero that is roasted and served on semi-sweet sauce of walnuts and apples. The dish is garnished with prosciutto-wrapped figs that are stuffed with walnuts, and roasted and glazed with agave nectar.
Wine Flavors: When consumed with food, wine can intensify the flavor of the dish making it a more pleasurable eating experience. Mintel expects red wine to make an appearance beyond the drink menu—a trend that is quite apparent in the company's Menu Insight. Chefs are utilizing red wine for its acidity, which can help cut fat and oils, thereby moisturizing meats, while imparting the flavor during the marinating and cooking process. Wines are also popularly used in sauces as seen in Giovanni's Calamata crusted salmon with pinot noir reduction, polenta and vegetable mélange.
Spices: Mintel predicts that cardamom—an herb belonging to the ginger family—and cinnamon will be popular spices appearing on restaurant menus. In terms of popular beverage flavors, chai, a popular South Asia tea flavor, and cassis, a cordial made from blackberries, will make a notable impact on restaurant beverage menus and to some extent on food offerings. For example, The Cheesecake Factory offers a spiked black organic chai tea with steamed milk, while Clio Restaurant offers a Croustillant of Lemon Curd containing raspberries, cassis, and preserved lemon syrup.
Salt Reduction Trends
According to government health experts, US consumers ingest more than twice the recommended amount of salt, thus raising their risk for high blood pressure, heart attacks and strokes. To help alleviate this problem, food manufacturers have reduced their use of sodium in formulations. According to GNPD, the non-alcoholic beverage, sauces and seasonings, bakery, snack, and baby food categories most prevalently featured low/no/reduced sodium claims, which skyrocketed 775% from 2000–2008. Apart from reducing the salt content, manufacturers have opted to use sea salt in their formulations because it is purported to be healthier than table salt, since it is offered in its additive-free, natural form containing 80 body essential minerals. Conversely, table salt contains additives in its formulation and is stripped of more than 60 trace minerals and essential macro-nutrients during its refining stage.
Economy Shifting Consumer Food Purchases
This year will be a time of prioritization among consumers, and many will be forced to make lifestyle changes by either trading down to cheaper, private label brands or dining out less by resurrecting at-home cooking. Private label brands have capitalized on the economic situation and have put themselves in the same playing field as mainstream manufacturers by offering competitive offerings that closely mimic features visible in their rivals' products. To appeal to cooks, restaurants have created meal kits appealing to those wanting that at-home dining experience. For example, in the UK, Waitrose launched a range of restaurant quality meals under the "As Good As It Gets" brand, while Smithfield Foods introduced Chili's Grilled Chicken Fajita Kit. Even though consumers will have to make financial sacrifices in their purchases, many will still find ways to indulge in their guilty pleasures by treating themselves to small, affordable luxuries such as premium chocolate in order to alleviate the stresses caused by economic uncertainties. For those offering a premium price point, success will be dependent upon the value they provide; the more value-added functionality they supply, the more successful they will become.