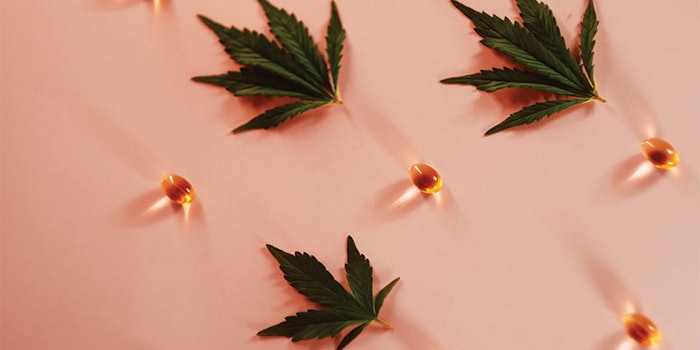 Journalist Amanda Capritto made it clear in an article printed in January of this year: "CBD is illegal in foods, drinks, capsules, ingestible oils and any other form of consumable product. Until the FDA adds CBD to the 'generally recognized as safe' list, it will remain illegal to market and sell CBD-infused products as foods, drinks and supplements."1 Yet this has not stopped countless brands, at both the global corporate and local start-up level, from releasing CBD-enhanced drinks and consumables in the food and beverage sector. In the U.S. medical sphere, not ignoring the potential CBD validly shows to manipulate and enhance the endocannabinoid system, the only authorized and accepted CBD-derived drug is Epidiolex, a purified form of cannabidiol that contains less than 0.1% THC, used for the treatment of two of the rarest and most severe forms of epilepsy—Lennox-Gastaut syndrome and Dravet syndrome.2
Despite advised caution from governments, medical authorities and competing brands alike, the appetite for CBD in the United States is showing all the hallmarks of a transition from subculture to mainstream, with an inescapable retail presence and an even more looming digital footprint. Davey Smith, MD, chief of infectious diseases and global public health at the University of California San Diego, went on record at the end of last year as saying that "at this time there are no known benefits for taking CBD over-the-counter … CBD is this generation's snake oil, where millions are engaging with the product without evidence of any benefit;" today's consumers are not listening to voices like Smith.3 What CBD users are looking for today in products (both fragranced and flavored) has been well-documented; this article instead reviews the available data on who is buying and why.
For the full article, please check out Perfumer & Flavorist's August 2020 issue. 
References:
Amanda Capritto, CBD in food: What's legal and what's safe, www.cnet.com/health/drinks-with-cbd-are-they-safe-and-are-they-legal/
Tim Lewis, CBD: a marijuana miracle or just another health fad?, www.theguardian.com/society/2019/may/05/cbd-a-marijuana-miracle-or-another-health-fad-cannabidiol-anxiety-epilepsy
Natalie Rahhal, Study finds Americans Google search CBD more than meditation, exercise or marijuana - even though experts call it "snake oil", www.dailymail.co.uk/health/article-7605455/CBD-Google-searches-surge-experts-call-snake-oil.html