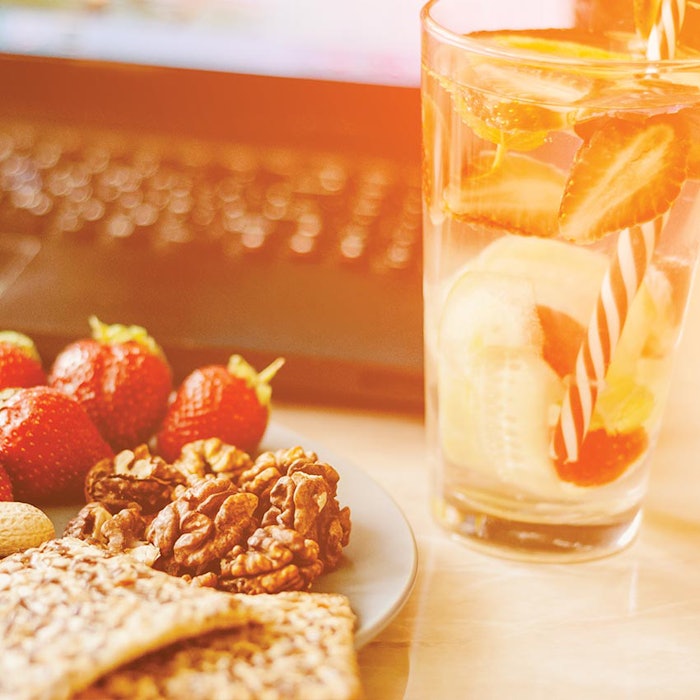 This issue, we're exploring two booming categories in flavor and fragrance: snacks and air care. With wellness at its core, we're seeing exciting new trends that are shaping innovation through sustainability, personalization and attention to sensory experiences.
Scented Spaces
In a 2018 P&F interview with perfumer Jessica Reichert-Weber on home scents, she explained candles to be a "sharing category," in that these products are designed to be shared by everyone in the home. I like to think that this expands beyond the home and into other shared spaces like retail, hotels, night clubs, art galleries, schools, theaters, public transportation, car sharing, etc. If sharing is caring, then scenting a shared space offers consumers a hospitable, memorable (think scent branding) and desirable experience; and that experience involves a delicate balance of aroma mixtures, applications and regulatory compliance. The air care market is thriving. Essential oils and diffusers are leading drivers, along with air fresheners with malodor technology. In 2017, the global air freshener market was valued at $10,124 million and expecting to grow to $13,279.1 million by 2025, with a CAGR of 3.5% between 2018-2025a.
Healthy Indulgence
We smell with our noses, but when it comes to snacking, we eat with all of our senses taking in smell, color, texture and presentation. Storytelling, personalization/customization and healthy indulgence are driving sales in this on-the-go category, which is expected to reach $32.88 billion by 2025b. Three keywords are currently describing the snack revolution: innovative, simplified and sustainable. The rise of plant-based proteins in snacks and beverages has offered flavor chemists an opportunity to create new flavor palettes catered to healthy indulgence (and flavor masking technologies designed to cover up off-notes). Brands are more competitive than ever on retail shelves with fewer ingredients that pack a punch of flavor and well-being. Trends like collagen, dairy alternatives (like oat milk on page 42), CBD, infused teas and alcoholic and non-alcoholic spirits are inspiring flavor houses to develop new keys that target across categories. Sustainable packaging is also, well, a part of the package; brands are looking for ways to create less waste with recyclable/compostable pouches, plant-based inks and minimal to no packaging. Packaging design also pose unique challenges for flavor formulation and stability, for instance, the retention of salty flavors in a sealed pouch.
Have you signed up for Flavorcon 2019 yet? This year's Cincinnati-based flavor conference and expo will feature similar discussions on alternative proteins, beverages, CBD/cannabis and more. You can register here for the Nov. 11-12 event. We're looking forward to hosting you.
I hope you enjoy this issue.
With warmth from Brooklyn,
DENIZ ATAMAN
Managing Editor
Footnotes:
ahttps://www.alliedmarketresearch.com/air-freshener-market
bhttps://www.grandviewresearch.com/press-release/global-healthy-snack-market