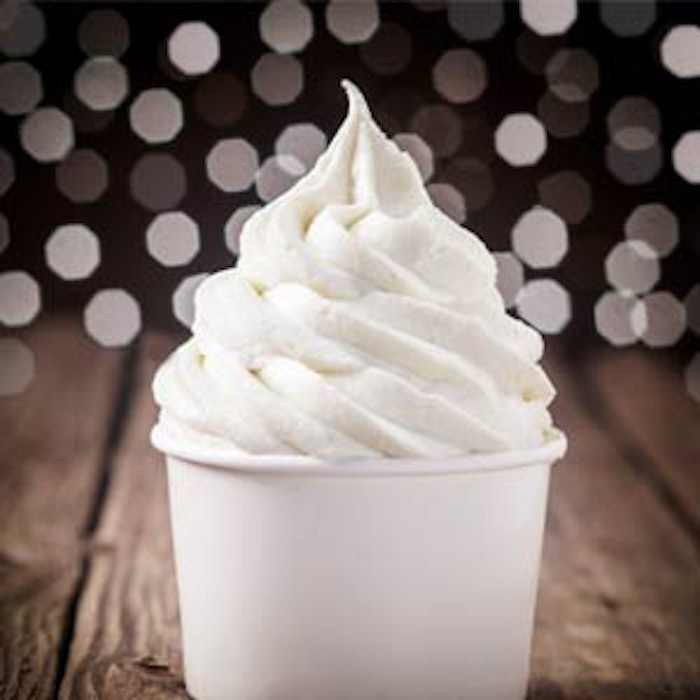 Trendincite's "Forward Thinking: Sweet On Vanilla" article, which appeared in the November 2012 issue of Perfumer & Flavorist magazine, researched vanilla flavor and fragrance trends. Shy of a year later, vanilla continues to be a tried-and-true flavor and fragrance staple, which is repeatedly renewed and reinvented. Ice cream, yogurt, protein shakes, coffee beverages and flavored alcohol are the most popular applications for new vanilla flavors, while fine fragrance, personal care and air care categories are active for vanilla fragrance notes.
In fact, vanilla is such a valuable ingredient that flavor and fragrance suppliers and consumer packaged goods manufacturers are partnering with producers of vanilla to gain a competitive advantage in the marketplace. For example, at the end of 2012 Takasago International Corp. entered into an agreement with the largest vanilla producer in Madagascar, Ramanandraibe Export Co., to cultivate, harvest, process and extract its own vanilla locally. In March 2013, Firmenich announced the commercialization of its Bourbon vanilla sourced from Rainforest Alliance certified farms. According to Firmenich, the company's partnership with a local Madagascar vanilla bean cooperative shows its commitment to "long-term sustainability of [its] vanilla producers and supply chain; economically, socially and environmentally." In February 2013, General Mills and Haagen- Dazs announced their two year investment of $125,000 for a "new sustainable vanilla sourcing program designed to foster greater economic vitality for smallholder vanilla farmers in Madagascar and ensure the availability of high-quality vanilla for future generations."
Ice Ice Baby
It's reported that vanilla is the most popular ice cream flavor in the world; therefore, it's no surprise when manufacturers launch new products with vanilla as a core variant. Haagen-Dazs introduced a new gelato line in seven flavors, Vanilla Bean being one. Vanilla Bean gelato is described as rich and creamy vanilla with flecks of vanilla beans. Like Haagen-Dazs, Figo! Organic Gelato also launched a seven flavor line. Its Vanilla Trio gelato blends Tahitian, Madagascan and Bourbon vanillas. The gelato line is slow batch-churn style, USDA-certified organic, gluten free, egg free and GMO free. Unilever added Magnum Gold to its decadent ice cream collection with "silky vanilla bean ice cream swirled with sea salt caramel and covered in a golden coating made with Belgian milk chocolate." Meanwhile, Blue Bell's newest flavor is Italian Cream Cake, made with creamy vanilla ice cream with pieces of Italian cream cake, shredded coconut, roasted pecans and a cream cheese icing swirl. Ben & Jerry's new Vanilla Greek Frozen Yogurt with a Honey Caramel Swirl is made with honey, fair-trade vanilla and caramel. Ohiobased Jeni's Splendid Ice Cream launched a line of four ice cream sandwiches with unique flavor combinations, and two feature fair-trade-certified vanillas sourced from Uganda's Ndali Estate. Orchid Vanilla uses Ndali Estate vanilla bean ice cream and black currant jam sandwiched between almond macaroons, while Oatmeal Cream uses the same Ndali Estate vanilla bean ice cream sandwiched between oatmeal cookies with molasses and cinnamon. Although not an ice cream, a notable new frozen product is Cool Whip Frosting, available in three flavors: Vanilla, Cream Cheese and Chocolate.