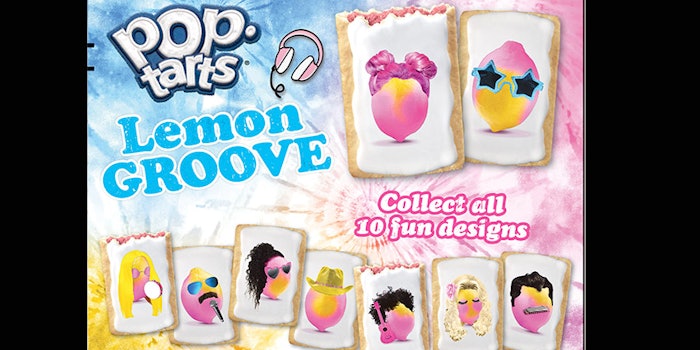 Kellogg's Pop-Tarts has released its limited-edition Lemon Groove Pink Lemonade Pop-Tarts.
Related: Oreo to Release Limited Edition Strawberry Frosted Donut Flavor
The Pop-Tart contains a pink lemonade flavored frosting within and a white frosting etched with unique characters on the outside. 
Each box of Pop-Tarts contain one out of 10 characters. The flavor is available for a limited-time at retailers such as Walmart for $3.68 per 16 count box.