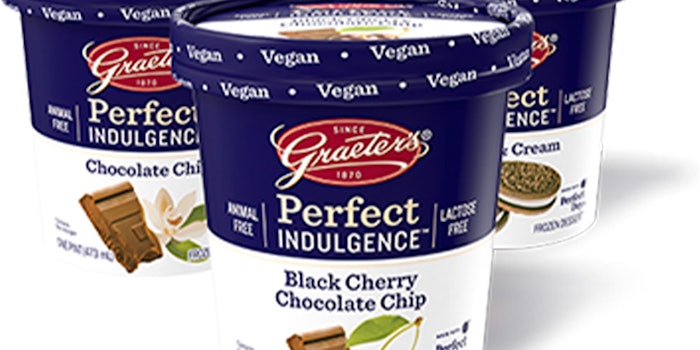 Graeter's has announced a line of lactose-free and animal-free ice creams called Perfect Indulgence.
Related: Ben & Jerry's Releases Popular Flavors as Gluten-Free
Perfect Indulgence is vegan and lactose-free, although the ice cream still has dairy proteins which contain certain milk allergens. 
The line is available in six flavors including Chocolate, Chocolate Chip, Black Cherry Chocolate Chip, Cookies and Cream, Mint Chocolate Chip and Oregon Strawberry.