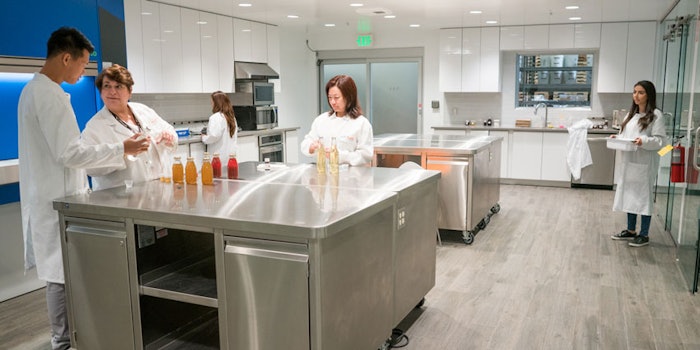 Blue Pacific Flavors, an organic flavor and ingredient manufacturer, invested $1.5 million into a new laboratory. The flavor creation and culinary innovation center will be double the size of the previous lab—making it over three thousand square feet.
"Our vision was to build a world-class innovation center to be the core of our organization," said Blue Pacific Flavors CEO, Donald Wilkes. "It is a reflection of the food manufacturing renaissance taking place in southern California and our commitment to meet the needs of a growing organic flavors business."
The new facility allows for a collaborative space to create clean-label, plant-based, natural and organic food and beverage applications, according to the company. In addition to the expansion, Blue Pacific has added staff in regulatory and quality control. There are also plans to hire additional research and development employees.