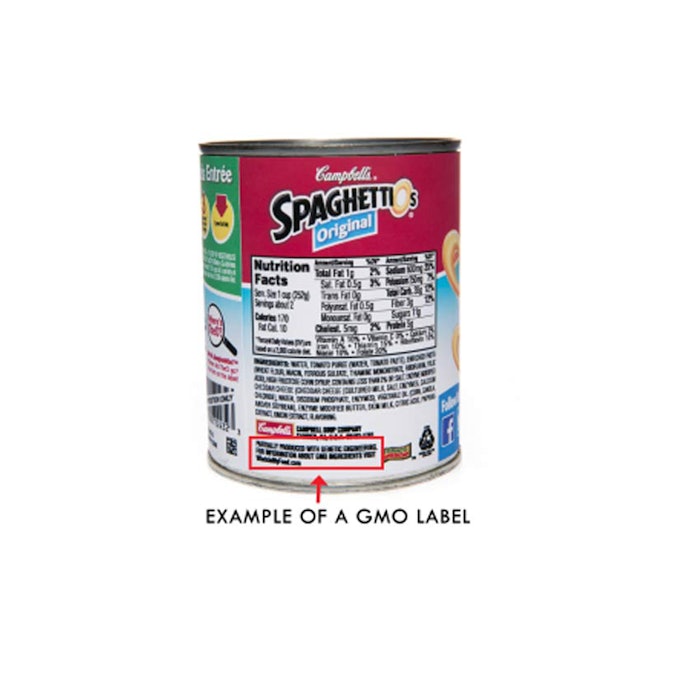 With the aim of setting the standard for food transparency in the industry by openly discussing its ingredients, the Campbell Soup Company has become the first to prepare a new label for its products to comply with pending genetically modified organism (GMO) labeling legislation in Vermont.
Like many food and flavor industry groups, the company has officially announced its support for federal legislation to establish a single mandatory labeling standard for foods derived from GMOs. Campbell also said it is calling for federal legislation to establish mandatory, national labeling standards for foods derived from genetically modified organisms.
"A national standard would better inform consumers and would preempt numerous state labeling efforts, which are incomplete, impractical and confusing," the company said in a press release. 
Further reading: What Will Be the New Definition of Natural?
Campbell added it will advocate for federal legislation that would require all foods and beverages regulated by the Food and Drug Administration (FDA) and the U.S. Department of Agriculture (USDA) to be clearly and simply labeled for GMOs. The company is also supportive of a national standard for non-GMO claims made on food packaging. As a result of its decision to support mandatory national GMO labeling, Campbell said it will withdraw from all efforts led by coalitions and groups opposing such measures.
Read more about the FDA's new guide on labeling GMO. 
In the meantime, Campbell is optimistic a federal solution can be established in a reasonable amount of time if all the interested stakeholders cooperate. However, if that is not the case, Campbell said it is prepared to label all of its U.S. products for the presence of ingredients that were derived from GMOs, not just those required by pending legislation in Vermont. The company said it would seek guidance from the FDA and approval by USDA.