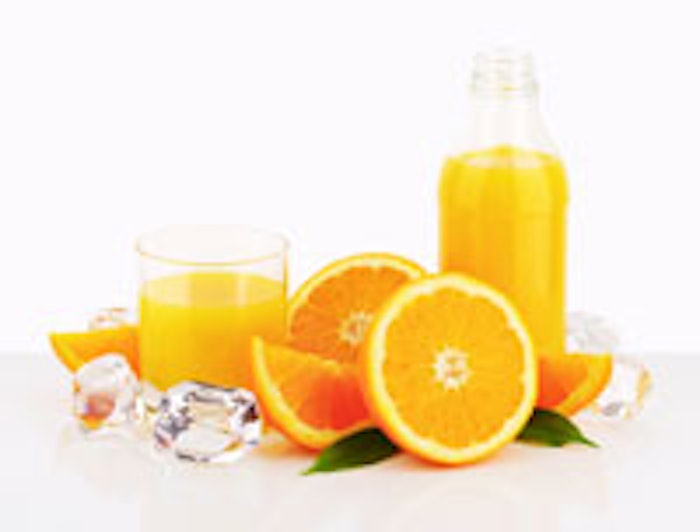 Tropicana has filed a U.S. patent for a method of making a calcium-fortified beverage, such as orange juice, that doesn't have taste drawbacks.
In a recent filing, Tropicana said it found the combination of calcium lactate and hydroxyapatite in particular amounts has a "surprisingly good" taste, that is, lacking a significant "negative taste attribute" as a result of the calcium source. The invention, Tropicana said in the filing, includes a nutritionally significant amount of calcium.
According to the filing, the beverage can be any type of beverage but preferably it is a juice beverage. It said suitable juices may include citrus juices such as orange juice and non-citrus fruit and/or vegetable juices including, for example, apple, pear, grape, pineapple, strawberry, tangerine, grapefruit, banana, blueberry, cranberry, pomegranate, raspberry, tomato, carrot and celery.