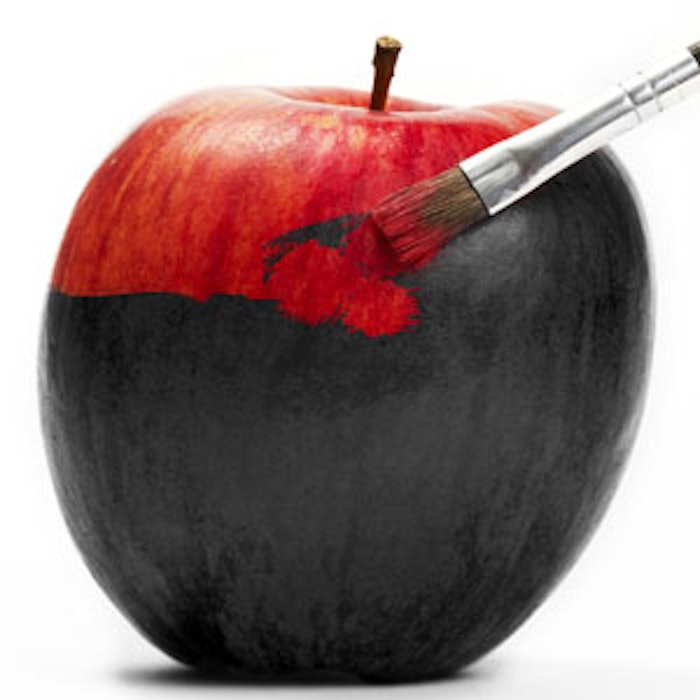 D.D. Williamson, which supplies colors for the food and beverage industry, recently conducted an informal taste test with two dozen students. It revealed that color affects taste perception. 
According to the study, the students, aged 16 to 18, were presented with carbonated drinks in three different hues (clear, brown and pink) and asked to describe how each tasted. They were not told that all three beverage samples were actually the same flavor, lemon-lime, in three different colors. The study said the results demonstrated yet again that color affects taste perception and an overwhelming majority responded (inaccurately) that the beverages had different flavors.
For the results of the study, the clear, colorless soft drink was accurately described as having a lemon-lime or citrus flavor by 81% of the teenage taste testers. A small segment said it was flavorless. The brown, caramel-colored soft drink was described as either "sweet" or "fruity" by one-third (34%) of the students. Cola was the next flavor identified, named by 15%. Nearly half did not offer a specific description on the flavor. The pink, beet-colored soft drink was described as "fruity", "berry" or "sweet" by more the one-third (38%). Other responses included "cola", "ginger-ale", and/or flavorless. Of the three beverages tasted, the teens named pink as their favorite. Multiple students indicated that the pink beverage was the most flavorful and visually appealing.
A very small segment of the students accurately responded that all three beverages tasted exactly the same, despite having different colors, the study also revealed.