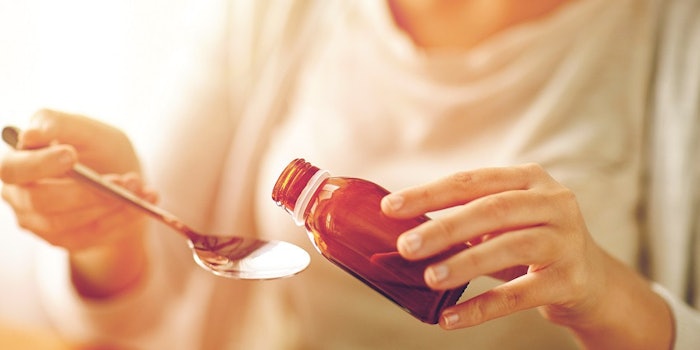 When I had a cold as a child, my mother would almost always turn to the medicine drawer, pour a bit of Dimetapp out and watch as I slowly sipped it. I still remember the taste today – the sweet, almost sharp, candy grape flavor and the syrupy texture. The flavor was a guilty pleasure, reminding me of Jolly Ranchers or Welchs' grape soda. Right around my early teens, I remember trying the medicine again and that the flavor was different–it was less sweet and more bitter. At the time, I didn't know why this sweet-tasting medicine suddenly changed, and unaware of the industries responsible for developing flavorful medicines based on a myriad of consumer preferences.
In the flavor industry, the story of medication flavors is often seldom told, as most of the attention is given to the food and beverage segments. However, medication flavors have a unique story to tell. Not only are medications formulated to be easier to consume, the medicine flavoring market might also just be ripe for expansion.
According to a Global Market Insights reporta, the over-the-counter (OTC) drug market is set to exceed $185 billion by 2025, led by growth and the diversification in fever, headache, flu, cold and other medicines across age demographics. One of the largest segments of the OTC market; the cold, cough and flu segment, should witness substantial growth over the forecasted period. For perspective, the global savory snacks market is expected to reach $96 billion by 2023, the global RTD tea and coffee market is expected to reach $116.13 billion by 2024, according to separate Research and Markets reportsb-c. While flavors aren't used in the same levels between medicines and other segments, like the snack and beverage markets, there seems to be an opportunity here for flavors to flourish.
From the Base Up
When creating a flavor for any application, the consumer needs to be at the forefront of the project. For medication flavors, there is extra pressure. Whether a medicine is for a nine-year-old with a cold and runny nose or an adult suffering from a headache, the consumer is relying on the medicine's efficacy to help relieve symptoms. Different demographics also want different things. A child might want their medicine to taste like candy, while an adult might sacrifice taste for fast-acting relief.
"Everything starts with the consumer, so understanding the consumer and product proposition is paramount to any successful launch including flavor type, sensations and product form," said Kavin Morgan, global health care flavor section head for Procter & Gamble (P&G). "A key driver before starting any flavor development work in medicinal products is the base chassis information and understanding ingredient impact flavor profile, such as drug actives and solubilizers to be employed."