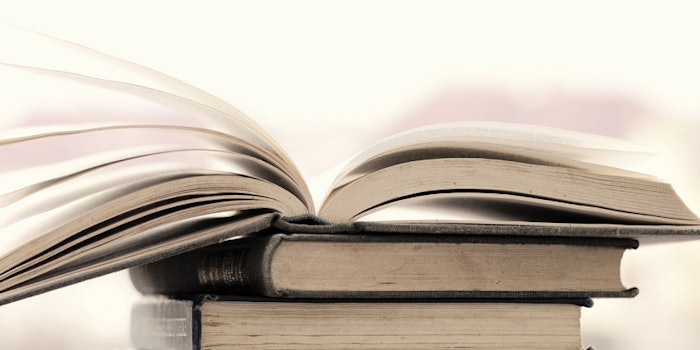 Sodium Swap-out
Biopolymer encapsulation of sodium replacement to reduce sodium absorption from sausage with minimal flavor impact
E Young Jung, S Keun Jin and S Jin Hur
Food Chemistry 250(1) (Jun 2018) pp 197-203
This study employed an animal model to evaluate the effects of biopolymer encapsulation in combination with a sodium replacement technology on the taste and sodium absorption from pork sausage. Here, the authors divided sausages into three sodium replacement groups: none, 40% and 50%; in combination with three encapsulation groups: none, cellulose and chitosan. In groups with 50% sodium replaced by KCl and MgCl2, chitosan encapsulation showed the highest inhibition of sodium absorption; although it also had higher bitterness and lower acceptability. In contrast, the group with 40% sodium replaced by KCl and encapsulated with cellulose showed the highest inhibition of sodium absorption without a bitter taste. According to the authors, this is the first report showing 40–50% sodium replacement combined with 3% cellulose encapsulation to reduce sodium absorption from sausage without causing a bitter taste.
Traditionally brewed soy sauce and fermented flavor enhancer to replace sodium benefits in processed meats
WH Shazer, III, LA Jiminez-Maroto, T Sato, SA Rankin and JJ Sindelar
Meat and Muscle Biology 2(1) 18-35 (Feb 1, 2018)
Sodium chloride (NaCl) contributes both quality and safety to processed meats, therefore work continues to identify NaCl replacements with saltiness perception in addition to these functional properties. According to this article abstract, the use of traditionally brewed soy sauce (SS) and fermented flavor enhancer (NFE) have previously been identified as effective sodium replacements for sodium reduction in frankfurters; however, their efficacy in other meats is not well understood.
Therefore, in bacon, beef jerky, summer sausage and boneless ham, researchers used seven treatments to understand their impact on sensory properties, including: 100% flake salt (FS) and 25%, 50% and 75% SS or NFE to replace NaCl (as provided by FS). Properties assessed included salty taste and product qualities such as color, purge and texture profiles.
Replacement levels of FS with either SS or NFE (50% and 75% SS or NFE) for bacon; 50% and 75% SS or NFE for beef jerky; and 50% SS and 50% NFE summer sausage provided significant increases for salty taste perception without negatively impacting sensory or quality attributes. For boneless ham, a replacement level for significant increased saltiness was not identified.
Umami Modulator
Pyridine derivative, or a salt thereof, umami flavor modulator
U.S. Patent Application 20180072670
Publication date: March 15, 2018
Assignee: T. Hasegawa Co., Ltd.
www.freepatentsonline.com/y2018/0072670.html
According to a recent patent application, there is increasing need for flavors with unprecedented odors/tastes to meet diversified consumer preferences. Flavors having mild and fresh flavor qualities with excellent sustainability are desired. Consequently, the search continues for new, organic flavor compounds.
Described herein is a 2-(phenylalkyloxyalkyl)pyridine derivative or a 2-(phenylalkylthioalkyl)pyridine derivative that, when added to food, drink or even cosmetics (as an active), imparts or enhances a natural umami flavor impression; enhances saltiness or sweetness; and in milk or dairy products or replacement dairy products, enhances richness.
Probing for Pollutants
Reaction-based fluorescent probe to detect hydrogen sulfide: Application in wine
H Wang, J Wang, S Yang, H Tian, B Sun and Y Liu
Journal of Food Science, 83(1) (Dec 15, 2017)
Hydrogen sulfide (H2S) is considered a toxic pollutant, identifiable by its signature aroma of rotten eggs. The compound likely is formed by yeast from elemental sulfite, sulfur or sulfate via alcoholic fermentation—and recent studies suggest it negatively impacts wine quality, causing spoilage and even posing food safety risks. As such, these researchers developed a new reaction-based fluorescent probe: 6-cyanonaphthalen-2-yl-2,4-dinitrobenzenesulfonate (probe 1), which detects H2S.
According to this article abstract, the addition of H2S to a solution of probe 1 resulted in a marked fluorescence increase, accompanied by a visible change from colorless to yellow. The authors note H2S can be detected quantitatively in the concentration range 0 to 25 μM, reaching its limit at 30 nM. In application, probe 1 successfully determined H2S levels in red wine and beer.
Fragrance Delay
Orthoformic acid esters as pro-fragrances
U.S. Patent 9981937
Publication date: May 29, 2018
Assignee: Henkel AG & Co. KGaA
www.freepatentsonline.com/9981937.html
Detergents, cleaning agents and cosmetics often include fragrances for a pleasant sensory experience but fragrances generally are readily volatile, making lasting effects difficult to achieve. As such, fragrance delivery molecules have been developed to delay their release based on triggers such as electromagnetic radiation, heat or reaction with chemical substances such as acid. However, according to these inventors, the fragrance intensity in the case of conventional fragrance storage molecules is low and the fragrance effect is only short-lived. In addition, it is typically not possible to achieve both an immediate and delayed release of fragrances.
In response, the aim of this invention was to provide fragrance storage molecules to achieve both immediate and lasting effects. Special orthoformic acid esters were designed for use as thermally labile and acid-labile fragrance storage substances. The present patent describes their application in detergents and cleaning agents, cosmetics, air freshening products and surface-fragrancing products.
Lily of the Valley Likeness
Alcohol with floral odor
U.S. Patent 9982218
Publication date: May 29, 2018
Assignee: Firmenich SA
www.freepatentsonline.com/9982218.html
Finally, to end on a positively floral note, a new patent from Firmenich discloses a material that imparts the scent of lily of the valley and/or gardenia. Disclosed in this patent are 4-methyl-6-phenylhexan-2-ol and its stereoisomers or mixtures thereof for use as a perfuming ingredient. The closest known perfumery analogue, 3-methyl-5-phenylpentanol or phenyhexanol, with a primary alcohol and one methyl group has been reported in the literature as having a rosy note; those with secondary alcohols and two or three methyl groups, including 6-phenylheptan-2-ol or 4-methyl-6-phenylheptan-2-ol, also have been described for rosy or rhubarb type notes. Thus, the present invention describes novel notes for the compound of interest.