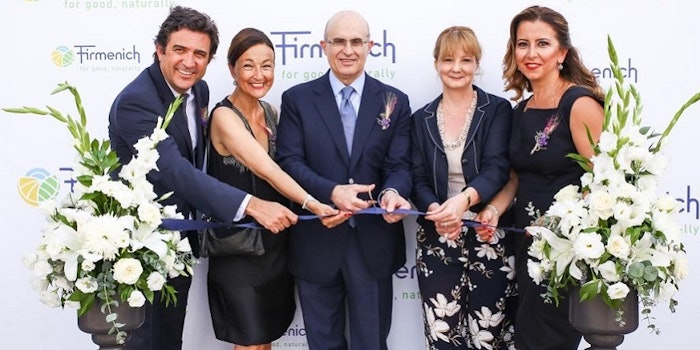 In celebration of its growth in the region, Firmenich has revealed its new and expanded facility in Istanbul, Turkey.
"Following three decades of solid growth in Turkey, this strategic investment reinforces Firmenich's commitment to this dynamic market," said Gilbert Ghostine, CEO of Firmenich. "With this new creative center in Istanbul, we are set up to deliver winning scent and taste innovation to our customers with greater speed-to-market."
Designed according to WELL Building Standard, the facility will serve the company's Turkish business while providing support to European and Middle Eastern markets. As part of its inclusive capitalism business model, Firmenich works hand-in-hand with Turkish rose farmers to sustainably produce its products in the region.
Related: So NaturalTogether—Firmenich Contemplates the Future of Naturals
"Today's opening is in line with our ambitious growth plans in Turkey and beyond", said Dilek Arvas, director and GM, Firmenich Turkey. "With our people at the heart of everything we do, we designed this new facility with our colleagues' wellbeing top of mind, to offer an optimal working and creative environment where everyone can thrive."