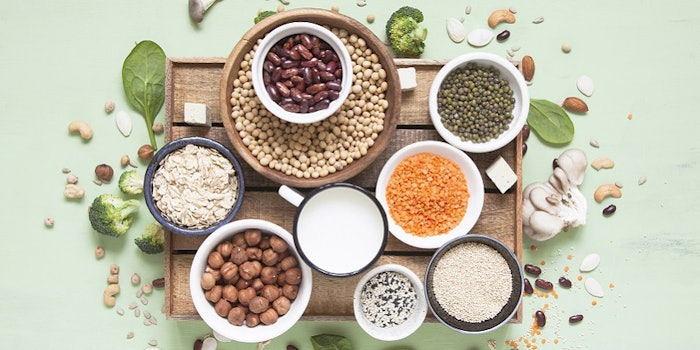 Firmenich has launched "Smart Protein," a portfolio of ingredients and delivery technologies designed to create great-tasting plant-based foods and beverages.  
"Plant-based protein continues to go mainstream, as many consumers recognize that less meat in their diet is good for them and for the planet," said Emmanuel Butstraen, president of Firmenich Flavors. "As alternative proteins often disappoint in terms of taste and mouthfeel, our 'Smart Protein' solutions are designed to enrich the total eating experience, addressing all product development needs, from great taste and aroma to nutrition and functionality."
Following years of research, Firmenich's savory team devised a way to deliver the fatty succulence and juiciness of meat proteins via the company's proprietary delivery technologies and taste modulation. In sweet goods and beverages, Firmenich has found ways to address the challenges of texture control, flavor release and minimize ingredient interaction, while also addressing bitterness and lack of creaminess in yogurt, beverage and protein bar formats.
Related: Firmenich Broadens Indian Reach with Acquisition 
Firmenich will leverage its recent acquisitions, including Campus, to address this increased demand for natural and plant-based products. Commenting on this, Mark Bailey, VP of global business development, said: "Campus brings an exciting dimension to our Smart Proteins expertise. By combining our capabilities, we are setting ourselves up to offer the most comprehensive range of flavor and functional ingredient solutions for protein applications, cutting across animal and plant-based products."